Send me alerts every days
Location: Petaling Jaya, Selangor, Malaysia
Requisition ID: 33021
Jardine Schindler stands for mobility. Mobility needs experts.
Join our team in Petaling Jaya.
Founded in Switzerland in 1874, the Schindler Group is a leading global provider of elevators, escalators, and related services. Schindler mobility solutions move one billion people every day all over the world. Behind the company's success are over 60,000 employees in more than 100 countries.
Jardine Schindler Group (JSG) is a joint venture between Jardine Matheson (est.1832) and Schindler Group(est.1874). JSG is specialized in design, engineer, install, maintain and modernize elevators, escalators and moving walkways in Hong Kong, Malaysia, Singapore, Thailand, Indonesia, Taiwan, Vietnam, the Philippines, Macau, Myanmar, Brunei and Cambodia. On average, 100 million people throughout the Asia Pacific regions will be transported by equipment supplied and maintained by JSG on any given day.
Logistics Executive (Freight Forwarder)
Mobility is the goal
Support the logistics business through the Jardine Schindler Group Transportation Management;

Act as liaison with transportation providers, vendors, customer service, and logistics team;

Leverage the SAP system and OCs to research and resolve orders as needed through track and trace methodology;

Track & Trace monitor with daily reporting for order disruption and insuring proper movement and delivery of cargo;

Provide recommendations for order correction;

Act as primary point of contact for logistics needs for OCs;

Work with OCs and Vendors on coordinating shipping activity by accepting bookings, collecting documentation and obtaining relevant compliance information;

Complete import and export declaration filings;

Track and trace;

Effectively solve problems, escalations and provide customer support

Prepare documentation, dock receipts, bills of lading, export declarations;

Provide accounting department with proper and correct billing information;

Communicate with customers regarding disposition of Freight (i.e. tracking & tracing, routing & dispatching, and rate quotations);

Communicate with vendors/suppliers regarding shipment dispatch, routing, pricing, and rates;

Communicate & correspond with other Company branches and agents for customer satisfaction and ensure excellent service execution;

Seek the most profitable mode of shipment yet meet customer's requirement for the movement of freight.
Mobility needs you
Graduation in Supply-Chain, Logistics, Business Administration or correlated areas.

Must have good customer service skill and handle dual task. Being proactive in providing quality customer service is a must. Experience in the role of 2 years (minimum).

Knowledge of the Import/Export industry (minimum 2 years of experience);

Interpersonal skills necessary to communicate (verbally and intuitively) effectively with both customers and internal personnel;

The ability to work in a fast-paced environment;

Must be career oriented, hardworking, quick learner and have excellent recall for past events/situations/numbers.

Advanced

skills in Excel (Microsoft Office) and SAP.
br>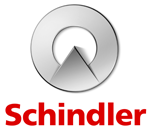 Apply now »