Location: Kaki Bukit, Singapore, Singapore 
Requisition ID: 64265 
Jardine Schindler stands for mobility. Mobility needs experts.
Join our team in Kaki Bukit.
Founded in Switzerland in 1874, the Schindler Group is a leading global provider of elevators, escalators, and related services. Schindler mobility solutions move one billion people every day all over the world. Behind the company's success are over 60,000 employees in more than 100 countries.
Schindler Lifts (S) Pte Ltd was established in 1975, to market Schindler lifts and escalators and to provide after sales maintenance services for its range of products to ensure high service levels for our customers.
Project Manager
Mobility is the goal
To manage and responsible for project deliverable as per contract requirement and to lead a team of project engineers.
Mobility needs you
• Develop comprehensive project management plan including scheduling, resource planning, capacity planning and ensure quality assurance.
• Manage project related tasks to achieve the project objectives on time and within the cost target by strictly enforcing quality, safety and customer satisfaction throughout the entire duration of the project.
• Assure effective project management, smooth and timely communication with all parties involved, in particular with the representatives of the customer.
• Sell variation orders to reach financial objectives.
• Provide regular project management reports for Work In Progress (WIP) review.
• Follow the process oriented Project Management from award until handover including all statutory requirement and deliverables.
• Ensure compliance to Schindler Organizational Norms, policies, procedures and requirement of the processes and quality hold points defined in the work instructions (WI).
• Sign off as defined in ON 17100 for projects, execute all contractual terms to continuously protecting Schindler's financial entitlement.
• Lead the project team and assign adequate authorities and responsibilities.
• Attract, retain and develop employees to meet project needs.
br>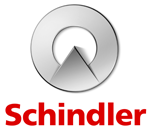 Apply now »