Send me alerts every days
Location: Manila, Manila, Philippines 
Requisition ID: 28487 
Jardine Schindler stands for mobility. Mobility needs experts.
Join our team in Manila.
Founded in Switzerland in 1874, the Schindler Group is a leading global provider of elevators, escalators, and related services. Schindler mobility solutions move one billion people every day all over the world. Behind the company's success are over 60,000 employees in more than 100 countries.
Shaping the skyline
Elevators and escalators make tall buildings livable and large infrastructure projects accessible. Vertical transportation has allowed the steel-frame skyscraper to give new shape and substance to global cities and enables the rapid expansion of new dynamic urban areas.
Increasing urbanization will not only push horizontal limits of existing cities but their vertical boundaries as well – refashioning both their skylines and public transportation networks with the enabling power of elevators and escalators. Countries such as China, India, Indonesia, and Brazil continue moving in vertical direction. China alone builds more than 70 skyscrapers each year. This long-term trend increases elevator density and supports further demand for the most advanced elevator and escalator products and services.

This new way of living will only be possible with smart mobility solutions. We at Schindler have the expertise and product selection to make every type of facility found in cities – and elsewhere – easily and safely accessible.
The Schindler customer promise
We promise that our products, our services and our actions will at all times be worthy of the description: Trusted, Professional and Smart. These three words sum up our commitment to adding value to our customers' buildings and businesses through reliability, integrity, expertise, experience, intelligence and innovation.
 
Serving the Philippine market for more than half a century In the Philippines, Schindler solutions have been safely moving people and products since its introduction in 1957 through the Philippine Industrial Engineering Company. In 1994, Schindler Group of Switzerland and Jardine Matheson in Hong Kong acquired full ownership of the company, a synergy of business management expertise, regional specialization and engineering excellence.

Jardine Schindler Philippines boasts of more than 50 years of technical expertise in the local industry and has three strategic offices located in Metro Manila, Baguio and Cebu- serving the needs of Philippine companies for world-class elevators and escalators.

Connecting Architectural Icons

A staple in the ever-changing urban landscape, Jardine Schindler's products complement the country's premier developments and high-rise edifices with its efficient and reliable mobility solutions. Jardine Schindler Philippines has been engaged in numerous residential, commercial, mixed-use and institutional developments all over the country. Poised to work with some of the country's leading real estate firms such as Megaworld Corporation, Robinsons Land Corporation, Shang Properties Realty Corporation, SM Development Corporation (SMDC), Taft properties and Daiichi Properties Inc., Jardine Schindler Philippines solidifies its foothold as the Philippines leading escalators and elevators provider.
 
NI Business Director
Mobility is the goal
The New Installation (PLM-NI) Business Director creates value through managing the overall NI business operation, setting and ensuring the NI Performance including Sales Target, Sales Strategy, and Sales Achievement that aligns with Jardine Schinder Group's Objectives. This position also ensures the fulfillment operation of the company in accordance with the Group Policies and within legal and statutory requirements, safety standard, quality standard and finance standards
Mobility needs you
Expertise- Desired experience in leading Commercial Strategy and teams for at least ten years.
Knowledge & Skills-Desired knowledge in elevator and escalators industry –products, market-, Sales skills, IT skills, Schindler Finance knowledge, English
                   skills. Customer oriented behavior. Schindler Leadership Framework behaviors required.
Education-Desired completed university education in Technical, Mechanical, Electrical, Electronics or Industrial Engineering, Administration or Business.
                 Desired Master in Business Administration
br>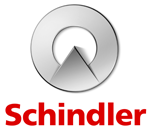 Apply now »