Send me alerts every days
Location: [[Manila]], Manila, Philippines 
Requisition ID: [[16708]] 
Jardine Schindler stands for mobility. Mobility needs experts.
Join our team in [[Manila]].
Founded in Switzerland in 1874, the Schindler Group is a leading global provider of elevators, escalators, and related services. Schindler mobility solutions move one billion people every day all over the world. Behind the company's success are over 60,000 employees in more than 100 countries.
About Schindler Philippines
Leadership through Customer Service is Jardine Schindler Elevator Corporation's company vision. We are committed to provide the market with the safest and technologically advanced elevator and escalator products paralleled with a pool of skilled and well trained technicians.
Moving People around the Globe
Founded in Switzerland in 1874, Schindler Group is one of the largest elevator and escalator suppliers in the world. With presence in more than 100 countries, Schindler leads with innovative and sustainable mobility solutions, moving one billion people per day around the globe.

Serving the Philippine market for more than half a century
In the Philippines, Schindler solutions have been safely moving people and products since its introduction in 1957 through the Philippine Industrial Engineering Company. In 1994, Schindler Group of Switzerland and Jardine Matheson in Hong Kong acquired full ownership of the company, a synergy of business management expertise, regional specialization and engineering excellence.
Jardine Schindler Philippines boasts of 50 years of technical expertise in the local industry and has three strategic offices located in Metro Manila, Baguio and Cebu- serving the needs of Philippine companies for world-class elevators and escalators.

Connecting Architectural Icons
A staple in the ever-changing urban landscape, Jardine Schindler's products complement the country's premier developments and high-rise edifices with its efficient and reliable mobility solutions. Jardine Schindler Philippines has been engaged in numerous residential, commercial, mixed-use and institutional developments all over the country.
Its most recent major projects include: the iconic Zuellig Building in the heart of Makati City, the first and only Leadership in Energy and Environmental Design (LEED) Green Platinum certified building in the Philippines; Phase 1A of Solaire Resort and Casino, the Philippine's premier integrated destination casino resort with 18,500 square meters of gaming space, a Grand Ballroom, 500 luxurious and well-appointed rooms, suites and bayside villas, bars and entertainment lounges; and the Philippine Arena, a multi-purpose indoor arena with a capacity of up to 55,000, making it the largest indoor-domed arena in the country set for completion in 2014.
Poised to work with some of the country's leading real estate firms such as Megaworld Corporation, Robinsons Land Corporation, Shang Properties Realty Corporation and SM Development Corporation (SMDC), Jardine Schindler Philippines solidifies its foothold as the Philippines leading escalators and elevators provider.

Our People
Jardine Schindler Philippines is tantamount to unmatched quality and safety. Thus, we invest on training our people to ensure that our elevators and escalators run the way they should.
Our master trainers gain knowledge from our counterparts abroad, exposing them to the global perspective of the Schindler Group. Our direct fitters undergo a certification program that must be completed within 12 months, while our after-market team undergoes four levels of certification and assessment that done annually.
To become one of the training hubs of the Schindler Group, Jardine Schindler Philippines serves as a testament to our track record and tireless commitment to bring outstanding results every time.

Commitment to Quality
We value our customers and put their needs first.
In 1997, Jardine Schindler Philippines is the first ISO-certified elevator company in the country. By 2003, the company became the first and only elevator and escalator company in the Philippines to be awarded the certification for ISO: 2000.
Our commitment does not end there as we continuously look for new ways to provide excellent customer service and exceed expectations.
In this pursuit, we have adapted Net Promoter Score in order to gain more insight from our customers, which is done through our 24/7 Call Back Center.
More than half of our manpower is dedicated to operations to ensure that customer concerns are addressed in a timely manner. We also have an effective tracking system and escalation process that reaches and alerts the Schindler management outside of the Philippines up to the CEO in Switzerland in the event that the issue could not be resolved within the local office.
Our team of project managers, engineers, and fitters are one in this pursuit, and we are determined to uphold our quality standards and apply them to every project.
Volume Sales Engineer
Mobility is the goal
Attend to client inquiries and other related matters
Maintains current working knowledge of competitor's equipment, sales strategies, pricing, etc.
Conduct product presentations
Attend meetings with various clients and discusses mechanics of sales proposals
Negotiate and coordinate with various clients regarding pricing / terms of contract
Follow-up on tenders orders to be made
Perform site visits for new and existing installations to collect needed information
Assist the commodity sales manager in the development and implementation of marketing strategies and other promotional activities
Participates in and monitors sales process automation (SPA)
Mobility needs you
Minimum of Three years sales experience
Appropriate educations, Engineering or Marketing
Language required English and Filipino
br>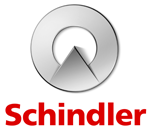 Apply now »