Send me alerts every days
Location: Taipei, Taipei, Taiwan 
Requisition ID: 15061 
Jardine Schindler stands for mobility. Mobility needs experts.
Join our team in Taipei.
Founded in Switzerland in 1874, the Schindler Group is a leading global provider of elevators, escalators, and related services. Schindler mobility solutions move one billion people every day all over the world. Behind the company's success are over 60,000 employees in more than 100 countries.
Jardine Schindler Group is a joint venture between Jardine Group and Schindler Group, which combines the business experience of two groups for more than 300 years, regional professional and excellent engineering experience.
Headquarter is located in Hong Kong, offices in Taiwan, Singapore, Hong Kong, Malaysia, Thailand, Indonesia, Philippines, Brunei, Cambodia, Myanmar and Vietnam provide design, installation and maintenance of local elevators, escalators and moving walkways and moderisation services.
Jardine Schindler Group has more than 3,000 employees, fromthe design planning to the installation of the project management, to provide the most professional services; the main business is divided into two departments: the new installation - the new entrances of the planning and installation business; existing installation and the business of moderisation.
In Taiwan, apart from Jardine Schinder, other prminent subsidiaries / affiliates include IKEA, Prizza Hut, Wellcome, Jason's Marketplace, Mandarin Oriental Hotel, Jardine Lloyd Thompson , Jardine Shipping and Gammon Construction etc.
Sales Specialist
Mobility is the goal
To be fully conversant with all government and local regulations and rules.
To execute the government procedure of outstanding debts.
To understand the price variation of lifts market to enhance competitiveness.
To plan, organize and control the modernization sales function to achieve the turnover & C1 of MOD Sales.
To monitor and execute the MOD contract to ensure that it will be signed on time to achieve the turnover.
Be knowledgeable in all modernization products and apply the right solutions to attain customer satisfaction and profitability objectives.
Analyse customer needs and competitive offerings in order to assist in defining new product requirements.
To prepare performance summary list details to superior for evaluation and making decision.
Mobility needs you
At least a Diploma or above.
Major in Engineering, Business or other relevant disciplines.
To be fully conversant with all government and local regulations and rules related to the lifts industry.
Have good communication skills and must be fluent in both Mandarin and Taiwanese.
Sound negotiation / marketing sales skills and experience.
Sound sales experience in the lift industry.
Have good relationship with the clients to keep the contract and best price.
Do you want to move the future with us?
If so, we would like to meet you, and look forward to receiving your complete application documents.
Shan Lan Wang
shan.lan.wang@schindler.com
www.jardineschindler.com
br>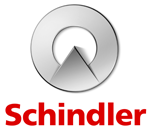 Apply now »