Location: Addlestone, England, United Kingdom 
Job ID: 66397 
We Elevate... You
Join Schindler and help us elevate our world: Use your skills to allow megacities to grow. With our elevators and escalators, we keep the urban world moving.
 
Since 1874 Schindler has been a Citymaker with a proud reputation for elevating not only buildings, but the well-being of everyone who lives and works in them. People, passion, and innovation are the pillars of our success.
Schindler is one of the world's leading suppliers of elevators, escalators and moving walkways. We employ talented individuals in over 100 countries worldwide to design, develop, install, maintain and modernise the mobility systems that keep the world's urban population on the move. We offer a dynamic, forward-looking work environment that enables our employees to innovate and excel in their chosen fields.
Join us as a
NI MOD Key Account Manager
We Elevate... Your Responsibilities
We are looking to recruit a NI MOD Key Account Manager to be part of a dynamic, high achieving team selling Schindler lifts, escalators & solutions to global and national key accounts developing large schemes, high-rise projects and landmark buildings in London and other cities of the UK, covering all market applications such as residential, commercial, education, healthcare, hospitality, public transport & infrastructure. Maximising sales opportunities whilst providing market leading customer experiences.
Main responsibilities:
To identify and develop new business to achieve annual sales targets within the assigned list of key accounts and area of responsibility.

Set own business plan to maximize share of wallet in line with New Installation & Modernisation national strategy.

Produce business development plans for new potential accounts and report on forecasting of expected business.

Tender for projects, chase up quotations and convert into orders in line with predetermined targets.

Develop & lead large project tenders, including but not limited to S7000 products and other pilot group solutions whenever required.

Develop relationships with key influencers including architects, developers, VT & cost consultants to position Schindler as the best solutions provider for key projects, including landmark, large & high-rise projects.  

Negotiate Schindler standard terms and conditions.

Liaise with all relevant internal stakeholders (including key positions in Group), developing long term relationships to provide a 1st class service to the customer.

Adhere to internal processes to deliver exacting standards and adhere to customer programme.

Prepare presentations for customer sales pitches and pre/post-tender meetings as well as reporting to top management.

Demonstrate 'Customer Centric' behaviours at all times. Liaising with both external and internal customers, placing the customer at the heart of everything you do.

Convey Schindler commitment to quality both in customer service and products provided.
All employees are required to work in accordance with established Company Occupational Health and Safety policies and procedures to ensure compliance with current UK legal requirements and Schindler Group safety requirements.

Employees must comply with Company Health & Safety requirements and set a personal example of safe behaviour.

Employees will be required to contribute to the Company safety objectives, where necessary by maintaining/monitoring current safety systems under their direct control and implementing agreed changes (where applicable) to Schindler Ltd occupational health and safety management system.
We Elevate... Your Best Self
Customer orientation
Proactively delivers prompt, effective and personalised service to customers; strives to exceed customer expectations. 

Creates a culture where customer satisfaction is critical to success.

Develops long term relationships to support repeat business.
Business acumen
Views issues in terms of costs, profits, markets and added values.  Understands and applies commercial and financial principles to improve business performance both now and in the future.

Develops plan to achieve the highest possible share of wallet from assigned accounts.
Achievement oriented
Uses action-based planning in the short, medium and long term to address business priorities.

Constantly strives to exceed performance targets and improve on previous performance.

Demonstrates responsive, sustained effort, overcome obstacles and challenges.

Sets demanding but realistic goals for team and self.

Works effectively under pressure.
Persuasive communication
Communicates both orally and in writing in a manner that is clear, fluent and succinct, both in group and one-to-one settings. 
Communication style should encourage two-way exchange of information. Negotiates with others in a way that results in a win-win situation.
Team effectiveness
Co-operates and works well with others in the pursuit of team goals; shares information; supports others. 

Extends team working beyond the immediate team environment. 
Experience required:
Educated to degree level.

Strong knowledge and understanding of the Construction and Engineering Industry.

Customer facing sales experience is essential.

Proven experience and results with sales processes.

Professional sales & key account management training.

Previous experience in identifying new business and developing business relationships.

Ability to co-ordinate negotiations, develop customer proposals, make effective presentations, and close the sale.

Good administration and computer skills are essential.

Full UK driving licence and willingness to travel is essential.
Can You Elevate Us?
Be part of a highly driven organisation where high performance connects people and is a vital part of achieving strong business results. Send us your application.
At Schindler Group we value inclusion and diversity, and practise equity to create equal opportunities for all. We endeavour that all qualified applicants will receive consideration for employment without regard to age, race, ethnic background, colour, religious affiliation, union affiliation, gender, gender identity, sexual orientation, marital status, national origin, nationality, genetics and health or disability.
br>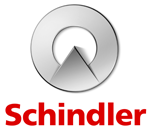 Apply now »