Location: Atlanta, GA, Georgia, United States 
Requisition ID: 58060 
Schindler stands for mobility. Mobility needs experts.
Join our team in Atlanta, GA.
Founded in Switzerland in 1874, the Schindler Group is a leading global provider of elevators, escalators, and related services. Schindler mobility solutions move one billion people every day all over the world. Behind the company's success are over 60,000 employees in more than 100 countries.
With U.S. Headquarters in Morristown, New Jersey, Schindler Elevator Corporation is the North American operating entity of the Switzerland-based Schindler Group. Schindler is one of the leading global manufacturers of elevators, escalators and moving walks. Schindler employs over 5,000 people in more than 230 locations in North America. The company specializes in latest-technology engineering as well as mechanical and micro-technology products designed and rigorously tested for comfort, efficiency and reliability. Schindler products can be found in many well-known buildings throughout the US, including 4 World Trade Center, the Bank of America Tower and the Marriott Marquis in New York, Cowboys Stadium in Dallas and the Cleveland Clinic in Las Vegas.
Accounts Receivable Supervisor
Mobility is the goal
NOTE: This is not a Remote Role
Responsible for collection of Accounts Receivable with the objective of attaining targeted Days Sales Outstanding (DSO) and past-due dollar goals. Direct supervision of Accounts Receivable (District Account Specialist or DAS) group. Interface with customers to ensure prompt payment and resolution of disputes in a timely manner. Visits customers and District offices to promote customer satisfaction and identify actions necessary to improve accounts receivable turnover. Lead conference calls with the district offices for collections and GAP. Assist with month end closing and audit requests as needed.
ESSENTIAL FUNCTIONS:
Supervise direct report DAS daily functions including but not limited to periodic formal reviews of performance, metric measurements, conference call lead for monthly reviews in at least two areas for collections and GAP.

Develop DAS team members through training classes and direct supervision.

Work closely with Manager, Accounts Receivable and other Financial Support departments to ensure all processes and/or tasks are covered timely as needed.

Communicate with customers by face-to-face meetings and/or via phone to negotiate and discuss discrepancies, investigate complaints, verify accuracy of charges, correct errors in accounts and confirm payment date and amount on a minimum montly basis.

Responsible for resolution of disputes in customer accounts and keep management up-to-date.

Visit key customers.

Lead visits and/or conference calls with District offices for periodic account reviews.

Attend periodic construction/service office meetings to gain understanding of job related issues, which could impact the collection efforts, and to convey to attendees' collection issues on problem accounts.

Document all customer discussions into SAP sofware, and prepare necessary documents to make adjustments to accounts as needed.

Prepare account reviews and make periodic conference calls with District personnel to review account collection issues perinent to their operation.

Strong working knowledge of lien waivers, cash applications, repair billing/credits.cancelations, GAP reporting, bad debt and maintenance contract reviews as needed.
Must be able to travel and work additional hours as necessary to cover Pacific Time Zone.
Mobility needs you
PREFERRED KNOWLEDGE
Working knowledge of Microsoft Word, Excel, and SAP software

Previous project management skills

Analytical, effective time management, and organizational skills are necessary to efficiently perform daily functions.

Self motivation, strong follow-up and closure skills are required to achieve the results in a timely and efficient manner.

Daily contact with customers for collection issues, continuous contact with region office staff and management for dispute resolution and updates.
REQUIREMENTS:
Bachelor Degree with 2 to 4 years experience, or Associate Degree preferred. Or 5 to 8 years of related work experience in Customer Service, Accounting, and/or Credit and Collections.

Experience with Construction related accounting and reporting is strongly preferred.

Must have work history that includes the following:

Conducting meetings with multiple participants.

Proven ability to work with programmers to enhance or change existing software applications.

Familiar with DSO, bad debt calculations and other metrics within finance.

Proven ability to work well with others in a diverse environment is a must.

Experience as a supervisor/manager of a team is preferred.
Do you want to move the future with us?
Equal opportunity/Affirmative Action employer.  All qualified applicants will receive consideration for employment without regard to age, race, color, religion, creed, sex, sexual orientation, marital status, gender identity, national origin, citizenship status, disability or protected veteran status.

Schindler is committed to ensuring that our Career Center is accessible to all jobseekers, including individuals with disabilities. If you are having difficulty with the application or the accessibility of this website, please contact Recruiting_Support.US@schindler.com
br>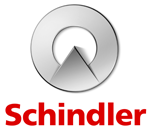 Apply now »