Location: Atlanta, GA, Georgia, United States 
Requisition ID: 58063 
Schindler stands for mobility. Mobility needs experts.
Join our team in Atlanta, GA.
Founded in Switzerland in 1874, the Schindler Group is a leading global provider of elevators, escalators, and related services. Schindler mobility solutions move one billion people every day all over the world. Behind the company's success are over 60,000 employees in more than 100 countries.
With U.S. Headquarters in Morristown, New Jersey, Schindler Elevator Corporation is the North American operating entity of the Switzerland-based Schindler Group. Schindler is one of the leading global manufacturers of elevators, escalators and moving walks. Schindler employs over 5,000 people in more than 230 locations in North America. The company specializes in latest-technology engineering as well as mechanical and micro-technology products designed and rigorously tested for comfort, efficiency and reliability. Schindler products can be found in many well-known buildings throughout the US, including 4 World Trade Center, the Bank of America Tower and the Marriott Marquis in New York, Cowboys Stadium in Dallas and the Cleveland Clinic in Las Vegas.
Billing Supervisor
Mobility is the goal
PRIMARY FUNCTION: (General summary of the position in a brief, but specific sentence.)
Position will initially be involved with establishing not only the Billing Monitor system surrounding Centralized Repair Billing (CRB) but also for setting up the related Processes and Procedures to be followed by the Field and the CRB Department.  As part of this establishing the CRB function, hiring the right people will be a critical role. Once implemented Primary Task will be to insure accurate and timely Repair Invoicing to our Customers.
ESSENTIAL FUNCTIONS:
Instrumental in developing and implementing an online system for Repair Billing.
Onboarding of central repair operations

Ensure timely (weekly) and accurate billing of repairs – time and material and fixed price to meet all billing deadlines

Ensure proper compliance with Customer contractual requirement to determine what is billable and non billable and obtain timely payments from customers

Work with customer systems and forms as required for payments to be made.

iring qualified individuals with the proper skill sets to work in a high volume; deadline driven environment.

Monthly Repair Billings to be performed Timely and Accurately.
           Time and Material (T&Ms) Billings to be performed weekly; Fixed Price (FP) to be billed monthly.
           All Billings to be done in accordance with Customer contract terms.
           Month end cutoffs will require overtime to comply with Billing procedure time lines.
Development of backups for all tasks will be critical.
           As all Repair Billing will take place centrally – qualified backups must be developed for each position so that no location or Customer's Billing is adversely impacted by one Billing Specialist being out.
Mobility needs you
Bachelors Degree in Accounting or Business.

Minimum work experience required including any specific job related experience and years of experience, which would serve as acceptable pre-requisites.

3 - 5 years experience in Finance/Accounting functions

Computer Skills:

 

Required knowledge of softwares and/or any programs to be used including the level of expertise.

 

Working knowledge of Microsoft Word, Excel and keyboard, 10-key. SAP knowledge is required. FI and CO SAP knowledge a plus. Familiarity with Third Party Provider systems also a plus i.e. Ariba; Textura; etc.

Nature and complexity of problems required to be solved, and the level of analysis, independent judgment, and planning required to be used.

Analytical and Information Seeking abilities to understand the impact of various transactions on Corporate accounts and related reconciliations.

Effective time management and organizational skills are necessary to efficiently perform daily functions. Self-motivation, strong follow-up and closure skills are required to achieve the results in a timely and efficient manner.

High level of customer service skills, strong communication and  negotiation skills are needed to effectively communicate and  resolve disputes. 
Do you want to move the future with us?
Equal opportunity/Affirmative Action employer.  All qualified applicants will receive consideration for employment without regard to age, race, color, religion, creed, sex, sexual orientation, marital status, gender identity, national origin, citizenship status, disability or protected veteran status.

Schindler is committed to ensuring that our Career Center is accessible to all jobseekers, including individuals with disabilities. If you are having difficulty with the application or the accessibility of this website, please contact Recruiting_Support.US@schindler.com
br>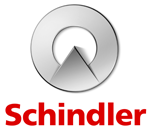 Apply now »