Location: Atlanta, GA, Georgia, United States 
Requisition ID: 59288 
Schindler stands for mobility. Mobility needs experts.
Join our team in Atlanta, GA.
Founded in Switzerland in 1874, the Schindler Group is a leading global provider of elevators, escalators, and related services. Schindler mobility solutions move one billion people every day all over the world. Behind the company's success are over 60,000 employees in more than 100 countries.
With U.S. Headquarters in Morristown, New Jersey, Schindler Elevator Corporation is the North American operating entity of the Switzerland-based Schindler Group. Schindler is one of the leading global manufacturers of elevators, escalators and moving walks. Schindler employs over 5,000 people in more than 230 locations in North America. The company specializes in latest-technology engineering as well as mechanical and micro-technology products designed and rigorously tested for comfort, efficiency and reliability. Schindler products can be found in many well-known buildings throughout the US, including 4 World Trade Center, the Bank of America Tower and the Marriott Marquis in New York, Cowboys Stadium in Dallas and the Cleveland Clinic in Las Vegas.
Call Center Supervisor
Mobility is the goal
PRIMARY FUNCTION / DEPARTMENT OVERVIEW:
Schindler is on a journey to improve its processes, drive increased business value and optimize service delivery. The organization is moving to a Business Service Center (BSC), while expanding standardization and continuous improvement capabilities.
The Schindler BSC organization will play a major role in the pivot to process automation and leading practices. The evolution in the BSC aims to serve as a platform for future growth in the business and a model for innovation and unlocking customer potential. The team being assembled will be key in driving process standardization and optimization by centrally managing end-to-end processes, while meeting service delivery.
Mobility needs you
PRIMARY FUNCTION / POSITION OVERVIEW:
Supervise, guide and support the SCSN (Schindler Customer Service Network ~ National Contact Center) shift operations in service requests, dispatching, and manpower activities. Monitor, develop and counsel employee's performance through training and direct supervision.  Achieve and exceed departmental and company operations' performance and quality goals. Assist local Schindler offices in customer problem resolution. Maintain a flexible schedule to assist all shifts of a 24/7 Customer Service operation, and be available to assist remotely when necessary.
Help Schindler to develop and lead the culture of the BSC, its people, services, and processes.
Facilitate and support SCSN teamwork in completing all tasks relating to total customer satisfaction
Facilitate team meetings and develop contests and morale-boosting activities
Monitor SCSN Customer Service Associate's performance in operations, efficiency, procedural and quality service; provide guidance, counseling, development, and discipline in carrying out of their assignments; perform periodic informal as well as yearly performance reviews
Supervise and provide administrative support to a team of Customer Service Associates
Respond to internal and external customer requests; escalate when appropriate
Assist, support and make appropriate recommendations to achieve and maintain adequate shift requirements and staffing levels
Coordinate SCSN Customer Service Associate's training activities and provide personal development activities to ensure adherence to procedures and protocol, as well as promote individual growth
Act as job-related information resource for associates and internal customers
Support the roll-out of departmental and company initiatives and processes; provide feedback to key stakeholders
Process timely and accurate expense reports related to company credit card purchases
Monitor efficiency of SCSN support tools and technical equipment; escalate when appropriate
Participate in hiring process to include interviewing and evaluation of candidates, and onboarding
Play an active role in the Disaster Recovery testing and activities
Act as role model for all Safety activities as it pertains to day to day office safety as well as "Speak Up" for Safety for field staff and processes
Lead conference calls and / or visits with District offices to perform frontloading tasks and improve teamwork
Ancillary and SCSN related assignments as directed by SCSN Manager, to include but not limited to: Review timecards for compliance and complete payroll, check daily attendance and login compliance, collaborate with temp agencies regarding agent status, management of PTO / PSL requests, processing of purchase orders and payment invoices
Work with Manager-Call Center to define KPIs & service-level agreements (SLAs) and establish realistic targets
Monitor process and operational KPIs to ensure effective delivery against targets and benchmarks
Work with Manager-Call Center to identify, support and lead Call Center improvement initiatives to drive desired business outcomes
Minimum 2 years of college credits; Bachelor's degree preferred
Strong Organizational / Analytical skills required
Communicator / Mentor / Leadership skills required
Training / Presentation skills required
Do you want to move the future with us?
Equal opportunity/Affirmative Action employer.  All qualified applicants will receive consideration for employment without regard to age, race, color, religion, creed, sex, sexual orientation, marital status, gender identity, national origin, citizenship status, disability or protected veteran status.

Schindler is committed to ensuring that our Career Center is accessible to all jobseekers, including individuals with disabilities. If you are having difficulty with the application or the accessibility of this website, please contact Recruiting_Support.US@schindler.com
br>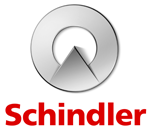 Apply now »