Location: Atlanta, GA, Georgia, United States 
Requisition ID: 58548 
Schindler stands for mobility. Mobility needs experts.
Join our team in Atlanta, GA.
Founded in Switzerland in 1874, the Schindler Group is a leading global provider of elevators, escalators, and related services. Schindler mobility solutions move one billion people every day all over the world. Behind the company's success are over 60,000 employees in more than 100 countries.
With U.S. Headquarters in Morristown, New Jersey, Schindler Elevator Corporation is the North American operating entity of the Switzerland-based Schindler Group. Schindler is one of the leading global manufacturers of elevators, escalators and moving walks. Schindler employs over 5,000 people in more than 230 locations in North America. The company specializes in latest-technology engineering as well as mechanical and micro-technology products designed and rigorously tested for comfort, efficiency and reliability. Schindler products can be found in many well-known buildings throughout the US, including 4 World Trade Center, the Bank of America Tower and the Marriott Marquis in New York, Cowboys Stadium in Dallas and the Cleveland Clinic in Las Vegas.
Sr Manager Finance Business Service
Mobility is the goal
Schindler is on a journey to improve its processes, drive increased business value and optimize service delivery. The organization is moving to a Business Service Center (BSC), while expanding standardization and continuous improvement capabilities.   
The Schindler BSC organization will play a major role in the pivot to process automation and leading practices. The evolution in the BSC aims to serve as a platform for future growth in the business and a model for innovation and unlocking customer potential. The team being assembled will be key in driving process standardization and optimization by centrally managing end-to-end processes, while meeting service delivery. 
We are looking for people to join us on a journey to transform Schindler's support operations in the US and Canada. Your role is to help lead that transformation. Help us transform business support activities within Schindler, allowing our organization to unlock customer potential and increase growth within our markets. 
Your role is to develop and lead the culture of the BSC, its people, services, and processes. 
You will lead the team of 70+ Finance personnel performing activities such as accounts payable, accounts receivable and collections; ensuring quality, accuracy and timeliness in completion of activities.  
As part of the BSC management team,you will create vision and define strategy, instill process best practices and appropriate use of technology, and define and grow the overall BSC scope. 
Delivery:
Responsible for the day to day operational delivery of the activities within Finance Business Services (e.g., accounts payable, accounts receivable, collections) 

Manage the Finance Business Service team and operations resources and prioritize activities as required

Engage with senior stakeholders both internally (e.g. other KG BSC stream leads) and externally (e.g. KG Functional responsible, receiver of business services)

Ensure that processes are executed in line with process design and standards 

Responsible for service performance to ensure operational control and service delivery according to agreed quality and time

Provide input to service management reporting, governance forums and other stakeholder management activities, leveraging KPI measures for own operational needs, improvements and issue resolution

Accountable for the resolution of service incidents, failures and ongoing performance issues 
People & Team Leadership:
Manage a ~70-person team; including recruiting, training, developing and coaching the team and assisting them with complex activities as needed

Set process-based objectives and targets for individuals

Perform performance reviews and evaluations and agree annual reward, including promote and reward innovation 

Maintain frequent interaction with service receiver(s) to gather & analyze internal requirements and identify opportunities to expand process scope or improve process effectiveness
Continuous Improvement & Transformation:
Responsible for service / process area innovation, automation and continuous improvement identification and implementation, aligning regularly with Group BSC CoE stream leads and Group / KG functional responsible, and technology/requirements alignment with SIS/BPM

Initiate ideas and drive structured innovation within the service line 

Work closely with the Team Leads and the delivery teams to review service issues, understand root causes and identify resolution and mitigation activities. Working with representatives across the process team to provide an impartial view and ensure a constructive balance between implementing best practice and process practicalities / exceptions

Prioritize process improvements and define a roadmap and plan with agreed outputs. Communicate roadmaps and work with Team Leads to plan and implement initiatives
Manage continuous improvement training/schedule and embed innovation in delivery teams and ways of working
Mobility needs you
Bachelors degree
Minimum of 7 years Finance experience, 3 years in Leadership position
SAP experience preferred
Microsoft Office (Excel, PowerPoint)  
Do you want to move the future with us?
Equal opportunity/Affirmative Action employer.  All qualified applicants will receive consideration for employment without regard to age, race, color, religion, creed, sex, sexual orientation, marital status, gender identity, national origin, citizenship status, disability or protected veteran status.

Schindler is committed to ensuring that our Career Center is accessible to all jobseekers, including individuals with disabilities. If you are having difficulty with the application or the accessibility of this website, please contact Recruiting_Support.US@schindler.com
br>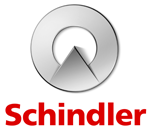 Apply now »