Location: Bangalore, Karnataka, India 
Job ID: 65684 
We Elevate... You
Join Schindler and help us elevate our world: Use your skills to allow megacities to grow. With our elevators and escalators, we keep the urban world moving.
 
Since 1874 Schindler has been a Citymaker with proud reputation for elevating not only buildings, but the well-being of everyone who lives and works in them. People, passion, and innovation are the pillars of our success.
Established in 1998, Schindler India is a wholly owned subsidiary of Schindler Holding Co. We supply elevators, escalators and mobility technology for all market segments: residential apartment blocks, business and shopping centers, high-rise towers as well as transport infrastructure such as metro stations and airport terminals. With sales growth double that of the industry, a rapidly burgeoning portfolio and expanding employee base each year, Schindler India is poised for a leadership position in India in the short term.
Join us as a
Business Development Manager - NI Sales
We Elevate... Your Responsibilities
We Elevate... Your Best Self
1. Role:
- The Sales person is responsible for generating business, project execution and final
delivery of project to customer.
- The person is a "one – stop – window" for the customer.
- The person shall also strive continuously to improve quality and service to the customer
with a view to 'Delight the Customer' at all times.
2. Responsibility:
– Generating Sales.
– Identifying sales opportunities by constantly scanning the environment, pursuing the
identified opportunities and calling on the potential customers.
– Completing all the documentation associated with the order, i.e. order tender, technical
clarifications and data, legal documents, etc. and submitting them to the customer within
the given timeframe.
– Meeting volume and profit targets and operating within the agreed cost and profit margin
framework.
– Is the "one – stop – window" for the customer. Leading the project to its successful
completion and handing over to the customer.
– Coordinating with the Installation Team and the Logistics team to ensure smooth and
timely delivery of the product.
– Supervising the work of the sub-contractors and other external agencies like suppliers,
labour contractors etc.
– Responsible for receivables
– Handles customer within a defined territory / geographic location.
We Elevate... You
Can You Elevate Us?
Contribute to our success and join us in shaping the mobility of tomorrow! We look forward to receiving your complete online application. For questions, please contact Vinutha Hanumanthappa,
www.schindler.com
At Schindler Group we value inclusion and diversity, and practice equity to create equal opportunities for all. We endeavor that all qualified applicants will receive consideration for employment without regard to age, race, ethnic background, color, religious affiliation, union affiliation, gender, gender identity, sexual orientation, marital status, national origin, nationality, genetics and health or disability.
br>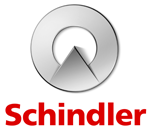 Apply now »