Location: Boston, MA, Massachusetts, United States 
Requisition ID: 58692 
Schindler stands for mobility. Mobility needs experts.
Join our team in Boston, MA.
Founded in Switzerland in 1874, the Schindler Group is a leading global provider of elevators, escalators, and related services. Schindler mobility solutions move one billion people every day all over the world. Behind the company's success are over 60,000 employees in more than 100 countries.
With U.S. Headquarters in Morristown, New Jersey, Schindler Elevator Corporation is the North American operating entity of the Switzerland-based Schindler Group. Schindler is one of the leading global manufacturers of elevators, escalators and moving walks. Schindler employs over 5,000 people in more than 230 locations in North America. The company specializes in latest-technology engineering as well as mechanical and micro-technology products designed and rigorously tested for comfort, efficiency and reliability. Schindler products can be found in many well-known buildings throughout the US, including 4 World Trade Center, the Bank of America Tower and the Marriott Marquis in New York, Cowboys Stadium in Dallas and the Cleveland Clinic in Las Vegas.
Field Supt MOD
Mobility is the goal
PRIMARY FUNCTION / POSITION OVERVIEW:
Field Supt. is responsible for the installation of new construction and modernization projects as well as the servicing and repair of all assigned units to conform to customer and Company requirements as related to quality improvement, safety, cost improvement and customer satisfaction in support of Region objectives. He is also responsible for employee selection, training and safety for all assigned projects.
ESSENTIAL FUNCTIONS:
•    Ensure that each installation project meets Region and Company quality standards and meets all contract requirements.
•    Monitor job completion check points and implement any required corrective action in order to drive installation performance to Best Demonstrated Practice Model.
•    Implement customer and Company requirements for quality, performance reliability and passenger safety for each project under his/her supervision.
•    Implement EEO/AA requirement consistent with Region and/or State and Federal requirements.
•    Support sales staff in estimating service orders, scheduling and executing orders, and investigating and resolving customer complaints.
•    Manage ongoing program of project audit so as to ensure conformance of performance standards of quality, completeness and safety.
•    Develop and implement program of manpower selection, training and performance appraisal essential to productivity and quality improvement objectives.
•    Implement route management strategy in support of assuring uniform application of preventive maintenance procedures while controlling manpower to minimum level.
•    Develop spirit of teamwork and dedication to quality improvement among all employees.
•    Evaluate and initiate requests for tooling where such tooling would support productivity improvement.
•    Maintain and manage pro-active relationships with local IUEC business agent.
•    Advise Region management of competitor activity as related to pricing, performance and manpower.
•    Must be able to teach the hourly employees the Company's methods of quality, productivity and safety. He/she must be able to persuade the hourly field to follow practices and procedures that will foster teamwork and improve quality and productivity. Field Supt. Must be able to communicate with and influence business agents, inspectors, etc., in resolving disputes.  He/she must be able to demonstrate to customers that they are receiving fair value for their expenditures.
Mobility needs you
• BS/AS degree in Engineering, Management, Supervision or Business required. In lieu of degree, Journeyman Technician experience with minimum 5 years in field required
• Minimum 3 years' experience in either the elevator industry, construction industry, or in a related building systems industry.
• Prior supervisory experience with a unionized workforce is preferred.
• Computer proficiency required. Experience in Microsoft Office suite software, Lotus Notes and SAP is preferred.
• Must have ability to communicate well, both verbally and in writing and have proven leadership skills.
• The Field Superintendent must have the necessary skills and experience to interpret customer concerns then mobilize the necessary internal resources in a way that customer satisfaction is assured while cost and Human Resources disruption is minimized.
• The Field Superintendent must be able to make sound judgments as related to motivation, training and work assignments for all employees within his/her responsibility, while, at the same time, adjusting manpower to a minimum level and meeting and/or exceeding customer requirements.
Do you want to move the future with us?
Equal opportunity/Affirmative Action employer.  All qualified applicants will receive consideration for employment without regard to age, race, color, religion, creed, sex, sexual orientation, marital status, gender identity, national origin, citizenship status, disability or protected veteran status.

Schindler is committed to ensuring that our Career Center is accessible to all jobseekers, including individuals with disabilities. If you are having difficulty with the application or the accessibility of this website, please contact Recruiting_Support.US@schindler.com
br>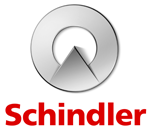 Apply now »