Location: Brussel, Belgium, Belgium 
Job ID: 61419 
We Elevate... You
Join Schindler and help us elevate our world: Use your skills to allow megacities to grow. With our elevators and escalators, we keep the urban world moving.
 
Since 1874 Schindler has been a Citymaker with a proud reputation for elevating not only buildings, but the well-being of everyone who lives and works in them. People, passion, and innovation are the pillars of our success.
Schindler is one of the world's leading suppliers of elevators, escalators and moving walkways. We employ talented individuals in over 100 countries worldwide to design, develop, install, maintain and modernise the mobility systems that keep the world's urban population on the move. We offer a dynamic, forward-looking work environment that enables our employees to innovate and excel in their chosen fields.
Join us as a
TOC Agent
We Elevate... Your Responsibilities
The Technical Operations Center is the link between Schindler's remote monitoring systems and field operations. The TOC translates insights from data analytics into specific actions in the field to strengthen Schindler's complaince, leverage quality and efficiency potentials and support the company's growth strategy. At TOC, we aspire to elevate the service provided to our customers by supporting the technicians in the field.
The TOC Agent is involved in the effort to digitalize the portfolio of installations serviced by Schindler. They leverage the digital ecosystem to systematically improve the quality & reliability of connected units together with KG field operations and KG EI & FQE Management. They will drive the closed-loop process to support  the continuous improvement of the capabilities of Schindler's digital products and services.  
Your main responsablilities will be: 
Ensure NCM process execution (TeleAlarm, TeleMonitoring, DMS, ElevateMe): identify affected units, perform remote analysis, attempt remote resolution (e.g. YEST master data correction, reboot, remote connection), dispatch service technician to site, escalate issue to next higher support level or initiate customer communication in case the identi-fied root cause must be rectified by them (e.g. defective phone line). Document all activi-ties in NCM tracker and follow them up regularly. 
Monitor incompletely / wrongly commissioned units and Contribute to continuous im-provement of diagnostics of connectivity related issues, e.g. through proposing new / improved symptoms & solutions or recommending improvements to existing 'revival jobs' based on their day to day observations.
Offer guided tours through TOC to customers and internal stakeholders
Collaborate in global network of Technical Operation Centers
Collaborate with Global EI & Global NI departments in onboarding new products & services and with Global Digital Service Operations to continuously improve TOC operations, Schindler Ahead products and prototyping new services
As a TOC Agent, you will work in a team responsible for the following activities:
–    Provide technical support to the field organization to digitalize our maintenance portfolio
–    Daily monitoring and resolution of issues with non-communicating TeleAlarm and TeleMonitoring devices
–    Support the implementation of new digital services and digital products within the KG such
–    Monitor the connected portfolio and partner with the Field Organization and Quality Department to pro-vide solutions for issues identified by our Ahead platform
–    Support KG readiness to adapt to market and regulatory changes impacting the telephony and mobile data network
–    Support technicians by reviewing and improving the of hints provided to resolve symptoms identified by the diagnostic engine
–    Be part of Schindler's digital journey from preventative service delivery to predictive service delivery
We Elevate... Your Best Self
–    Experienced in working with connected devices within an IoT environment
–    Ability to provide clear instructions and trainings to maintenance and repair technicians in Dutch and French to support with commissioning and troubleshooting of connected units 
–    Knowledge of Schindler telecommunication systems and technical knowledge of elevators/escalators is a plus 
–    You are a problem solver
–    Ability to analyse data from Ahead devices, and formulate actions to improve quality        
–    Computer skills: MS Office suite and SAP
–    Language skills: Dutch and French. Ability to communicate in English is a plus
–    You are willing to travel to job sites to support with troubleshooting (10 – 20%)
–    Strong values advocate (quality & compliance)
Can You Elevate Us?
Be part of a highly driven organisation where high performance connects people and is a vital part of achieving strong business results. Send us your application.
www.schindler.com
br>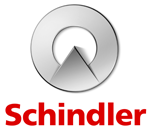 Apply now »