Location: Central London, England, United Kingdom 
Job ID: 58535 
We Elevate... You
Join Schindler and help us elevate our world: Use your skills to allow megacities to grow. With our elevators and escalators, we keep the urban world moving.
 
Since 1874 Schindler has been a Citymaker with a proud reputation for elevating not only buildings, but the well-being of everyone who lives and works in them. People, passion, and innovation are the pillars of our success.
Schindler is one of the world's leading suppliers of elevators, escalators and moving walkways. We employ talented individuals in over 100 countries worldwide to design, develop, install, maintain and modernise the mobility systems that keep the world's urban population on the move. We offer a dynamic, forward-looking work environment that enables our employees to innovate and excel in their chosen fields.
Join us as a
Resident Engineer - London
We Elevate... Your Responsibilities
Reporting to the service leader (SL), this role is fundamental to the success of one of Schindler's high profile sites ,one that requires a unique approach to lifts ,the resident engineer is required to have a level head and strong customer service skills at all times.  Responsible for maintaining service on a portfolio of 40 lifts across four different buildings: preparing all assets for event day activities and responding to call backs, carrying out repairs, maintaining/managing critical spares and liaising daily/weekly supplying detailed report writing with the client and SL.  To carry out technical assistance in complex fault-finding diagnosis and offering preferred solutions.  Also, to carry out complex site surveys, utilising Schindler technologies.  Having expert knowledge of Schindler and Kone Equipment.
Carry out duties of a Master Instructor.

Commercial awareness – assisting Service Leaders in client site meetings/internal meetings.

Providing technical solutions to complex issues

All employees are required to work in accordance with established Safety policies and procedures to ensure compliance with current UK legal requirements and Schindler Group safety requirements.

Employees are required to carry out all works in accordance with the Company's Quality Corporate policy.

All employees are required to work in accordance with established the Company's Safety policies and procedures to ensure compliance with current UK legal requirements and Schindler Group safety requirements, as well as setting a personal example of safe behaviour.

Employees will be required to contribute to the Company safety objectives, where necessary by maintaining/monitoring current safety systems under their direct control and implementing agreed changes (where applicable) to its safety management system.

Responsibility for meeting all operational objectives for the site including:

Fulfilment levels

CPSI & PM45 completions

Repair fulfilment & planning, both chargeable & non-chargeable

Fieldlink excellence

Management of CBK2 and MTBC

Reduction of repeat calls

Meet & exceed customer expectations through communication channels
Providing technical guidance/assistance on asset performance This is an ideal developmental opportunity for candidates seeking to progress into a technical or leadership type role and to hone skills on these types of equipment.  
In addition to the above, the resident engineer will also be available to assist the service leader in meeting his/her objectives for the operation
Updating on work progress

Attending customer meetings where deemed necessary by the SL

Pro-active engagement with the team including assistance with

Meeting all deadlines, following up daily on stop reports to ensure the highest standards of operational availability are maintained

Establishing & maintaining relationships at all levels within Schindler and our customers, and being the first point of contact for escalations

Proactive management/chasing for spares in particular to units on stop with ASL's & admin team

Assisting the SL in meeting company safety objectives
We Elevate... Your Best Self
Experience in Lift/Escalator Servicing, Maintenance, Repairs preferred

Qualified to NVQ level 3 / 4 minimum in Lift maintenance.

Expert Electrical and Mechanical knowledge/skills, including Dual Brand equipment.

Excellent knowledge of Schindler products

Possession of expert problem-solving skills

Full UK driving License

Good Technical Report writing skills.

Good management and Leadership skills.

Acting as a Team Leader and New Product Ambassador.

Excellent Interpersonal skills.

Good knowledge of Codes and Standards (e.g. EN legislation, ISO, BS)

Confident communicator with senior staff and customers

A dynamic, flexible and proactive and positive attitude to their work 

Highly customer centric approach

Confident decision making

Remains calm under pressure

Ability to prioritise and work to deadlines

A desire for career progression

The ability to work under pressure, to deadlines and within efficiencies.

The ability to work independently with a flexible approach.

Good communication skills at different levels (Client/Service Leader/Inspectors)

Good Punctuality

Expert fault finding and diagnostic skills – 'go to person'.
Can You Elevate Us?
Be part of a highly driven organisation where high performance connects people and is a vital part of achieving strong business results. Send us your application.
www.schindler.com
br>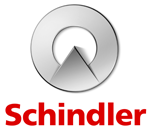 Apply now »