Location: Chakan, Maharashtra, India
Requisition ID: 51942
Schindler stands for mobility. Mobility needs experts.
Join our team in Chakan.
Founded in Switzerland in 1874, the Schindler Group is a leading global provider of elevators, escalators, and related services. Schindler mobility solutions move one billion people every day all over the world. Behind the company's success are over 60,000 employees in more than 100 countries.
Established in 1998, Schindler India is a wholly owned subsidiary of Schindler Holding Co. We supply elevators, escalators and mobility technology for all market segments: residential apartment blocks, business and shopping centers, high-rise towers as well as transport infrastructure such as metro stations and airport terminals. With sales growth double that of the industry, a rapidly burgeoning portfolio and expanding employee base each year, Schindler India is poised for a leadership position in India in the short term.
Senior Support Engineer - IoEE
Mobility is the goal
Key responsibilities include:

• Identify develop and apply automation to improve processes and reduce workload
• Help build, maintain and operate monitoring solutions for all of Schindler's IoT and digital products
• Generate tangible reports targeted at a variety of stakeholders involving technical and business as-pects.
• Identify, develop and apply automation to improve processes and reduce workload
• Develop technical documentation and instructions and share best practices to ensure smooth opera-tions in the field
• Contribute to product improvements by identifying recurring issues in the fleet.
• Take support responsibility over certain product lines or services, encompassing but not limited to global deployment, rollout plan execution, operational requirements draw up
• Plan, program and simulate automated processes to maximize resources utilization
• Diagnose software, hardware and systems failures through established procedures
• Propose changes and fixes for IoEE components and IoEE applications
• Determine, record and work with team to revise current procedures to enhance customer satisfaction
• Provide 2nd-level support within Control Center Support Organization for Schindler's IoT products and services encompassing but not limited to monitoring and communication devices, software plat-forms, SIM-card management, smartphone apps etc.
• Monitor all lifecycle aspects of the IoT products, alert respective organizations and report findings to management
• Conduct technical training sessions and continuous knowledge sharing
• Contribute to product improvements by collecting product feature requests into user story formats
• Close collaboration with Product Onboarding Team
Mobility needs you
B.E Computers with 10+ years of expereince
Demonstrated experience providing support to customers. Customer friendly attitude, ability to ex-plain complex technical topics to non-technical people efficiently.
Programming skills for scripting (e.g. Python, batch scripting, etc)
Solid understanding of REST APIs.
Knowledge of security best-practices for operations in productive environments.
Solid understanding of networking and its application to IoT Edge-Cloud systems.
Concept of data visualization and experience with monitoring solution (ELK, Grafana, Zabbix)
Experience in leveraging API capabilities to automate task
High-level experience in methodologies and processes for managing large scale relational (SQL) and non-relational databases (e.g. MongoDB)
Expertise in troubleshooting and in solving technical problems. Demonstrated ability to develop tech-nical documentation and instructions.
Experience with incident handling (detection, recovery, post-mortem)
Experience in working with Windows & Linux based systems administrations and Software develop-ment processes with deployment
Working knowledge of source code management (git) and agile tools (Atlassian)/Ticketing tools
Strong team oriented working style and able to communicate target oriented with different depart-ments and teams
Understanding of incident handling procedures, SLA and KPI concepts.
Expertise in logging, troubleshooting and proven Problem-Solving skills
Soft Skills:
Results driven and self-motivating. Able to hit the ground running
Comfortable working in an agile environment with constantly changing requirements and priorities.
Strong team-player. Proactively seeks to work with other teams inside the organization.
Problem solving skills (analysing information skilfully, developing alternative solutions)
Natural interest in IoT technology and its applications to Schindler business
Strong interest in automation. Identifying parts of the workflow that can be automated, and implemen-tation of solutions for reducing manual process steps.
Methodical and disciplined approach
Collaborative and detail-oriented personality
Ability to work in an international and multicultural environment, including global departments of Schindler
Communication skills that allow working effectively within a dynamic, geographically distributed team and environment.
Structured working style (synthesizing complex or diverse information and use intuition and experi-ence to complement data)
Professional ability to communicate in English, both written and verbally.
Adherence to Schindler Values i.e. Safety, Create Value for the customer, Commitment to People Development, Quality & Intergrity & trust
At Schindler, we are an equal opportunity employer and therfore welcome all candiates with the specified compentencies.
As part of CR&D, IN  Inclusion & Diversity agenda, we invite diversity candidates to apply for the above position. 
We also look forward to women talent who are seeking to return back after a break in their professional careers.
What else should you know?
Do you want to move the future with us?
Interested? Send us your complete application at
Aparna Agarwal
aparna.agarwal@schindler.com
www.schindler.com
br>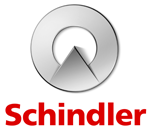 Apply now »