Location: Chicago, Suburban IL, Illinois, United States 
Job ID: 63735 
We Elevate... You
Our mission is to keep cities and people around the world moving. Since 1874 Schindler has an outstanding reputation for not only elevating buildings, but the well-being of everyone who lives and works in them. Do you have the talent, ambition, and vision to help us elevate tomorrow's world?
 
Find out more about us here - Company Website or LinkedIn
As a leading employer in the urban mobility industry, we are always looking for a diverse group of people who can create exceptional value for our customers.
Join us as a
Field Branch Admin
Your Skills
Schindler Elevator Corporation currently has an opportunity for a Field Branch Administrator. This role will provide support to Schindler's service and repair business and will work closely with the Sales Representatives, Field Superintendents and Field Technicians to ensure efficient, effective and quality work. The most important criteria for this role is excellent organizational skills, as well as the ability to handle multiple tasks simultaneously. This individual must exercise diplomacy in dealing with people at all levels of the Schindler organization, from Managers to Field Technicians, and his/her attitude must convey Schindler's commitment to quality products and services.
Additional responsibilities include: 
Administrates time ticket preparation and computerized field payroll processing with special respect to Best Demonstrated Practices (BDP) and Quality reporting. Coordinates material, manpower and shipments for service, modernization, repair or new construction projects in line with project schedules.
Interface with Sales and Field receiving and distribution of all notices of schedule; maintain general order number log; provide flow of delivery dates; preparation of Project Construction manuals; coordinate delivery of materials to job site with manpower availability; make available any related information to both Sales and Field and complete maintenance of customer base via SAP system.
Analyze manpower and job loading requirements with respect to BDP.
Assist with Region Safety Program, prepare OSHA report, review violations and recommend resolutions.
Compile reports do general typing and perform other assignments as directed.
Respond to routine phone calls and refer calls and/or visitors to appropriate staff.
Assist with and arrange travel reservations and accommodations.
Organize, maintain and assume custodial responsibility for files, record systems and other data.
Compile and transmit monthly EEO accumulations to Department of Labor and general contractors.
Maintain Workers Compensation files and related OSHA reports.
Prepare and distribute all SAP reports each month as directed by manager.
Assemble and track Service FPO order activities, assigning order numbers, purchase order numbers and follow-up to billing.
 
Your Experience
High school diploma or equivalent required.
Two years college, preferably in Business Administration with some technical on the job experience preferred.
Minimum of 3 years' experience in office support position; 5+ years preferred. Computer proficiency including Microsoft Word and Excel, database entry, payroll and accounts payable processing required 
Administrative experience in the Construction industry is strongly preferred.
 
Our Commitment
•    Competitive salary commensurate with experience
•    Annual Bonus Plan
•    Fully vested 401k match (up to 7% of total compensation)
•    Competitive Medical, Dental and Vision Plans - All benefits effective from first day of hire
•    Generous Paid Time Off (All employees start with 3 weeks of vacation which then increases with tenure in addition to sick days, floating holidays and 8 Company Observed Holidays)
•    Tuition Reimbursement (Eligible after 6 months of service)
•    Parental Leave – 100% base pay for 6 consecutive weeks within first year of a child's birth or adoption
 
Will you join us and elevate tomorrow's World?
We look forward to receiving your complete online application.
For questions, please contact Eric E Martinez, (+1) 973/397-6314
At Schindler Group we value inclusion and diversity, and practice equity to create equal opportunities for all. We endeavor that all qualified applicants will receive consideration for employment without regard to age, race, ethnic background, color, religious affiliation, union affiliation, gender, gender identity, sexual orientation, marital status, national origin, nationality, genetics and health, disability or veteran status.
If you would like assistance with the application process for this position, please contact the recruiter highlighted above who will be happy to help.
br>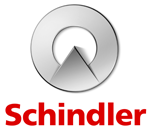 Apply now »