Location: Chicago Downtown, IL, Illinois, United States 
Requisition ID: 61222 
Schindler stands for mobility. Mobility needs experts.
Join our team in Chicago Downtown, IL.
Founded in Switzerland in 1874, the Schindler Group is a leading global provider of elevators, escalators, and related services. Schindler mobility solutions move one billion people every day all over the world. Behind the company's success are over 60,000 employees in more than 100 countries.
With U.S. Headquarters in Morristown, New Jersey, Schindler Elevator Corporation is the North American operating entity of the Switzerland-based Schindler Group. Schindler is one of the leading global manufacturers of elevators, escalators and moving walks. Schindler employs over 5,000 people in more than 230 locations in North America. The company specializes in latest-technology engineering as well as mechanical and micro-technology products designed and rigorously tested for comfort, efficiency and reliability. Schindler products can be found in many well-known buildings throughout the US, including 4 World Trade Center, the Bank of America Tower and the Marriott Marquis in New York, Cowboys Stadium in Dallas and the Cleveland Clinic in Las Vegas.
Sales Rep EI
Mobility is the goal
Identify opportunities through key customer contacts and industry information, sources for sale of Company products and services.  All information associated with such sales shall be processed in completeness and timeliness so as to support customer requirements.
o    Participate in Company/Region/District professional development programs to enhance working knowledge of Elevator Company products, services and procedures.
o    Meet and/ or exceed assigned sales and customer objectives.
o    Negotiate contract terms favorable to Company.
o    Establish favorable client relationships.
o    Analyze customer needs and secure desirable business through application of Company products and services.
o    Prepare estimates for the sale of Company products and services.
o    Assist architects and/ or developers with application of Company products through layout data and specifications.
o    Prepare and maintain required customer information and files in accordance with established procedures.
o    Source, analyze, communicate and apply competitive data for competitive advantage to Westinghouse.
o    Communicate to both customer and internal operations the necessary information so as to assure customer satisfaction and meet sales cost objectives.
o    Accounts receivable management for assigned accounts.
o    Assess and follow customer complaints to satisfactory resolution
Mobility needs you
Minimum Education Level: 
two years experience in elevator or construction related industry.    
Possess knowledge of Company products, services and procedures, have negotiation skills and sales techniques required to sell Company products and services, understand operating environment, national and local code requirements as well as Company policies.

Work with Owner and Building management in obtaining maintenance agreement, renewal of agreements as well as updates to their system either to meet new code requirements or through application of new technologies.
Trying to expedite final payment on construction projects when the elevators are completed six months before the building is completed and the equipment is experiencing shutdown problems.  Sales Representative must identify the shutdown problems and explain that the elevators are not designed to operate in a construction environment.
Must have the necessary written and verbal communication skills, along with product application experience so as to coordinate complex negotiations, develop customer proposals, make effective presentations and close the sale at an objective price preference over competition.
Do you want to move the future with us?
Equal opportunity/Affirmative Action employer.  All qualified applicants will receive consideration for employment without regard to age, race, color, religion, creed, sex, sexual orientation, marital status, gender identity, national origin, citizenship status, disability or protected veteran status.

Schindler is committed to ensuring that our Career Center is accessible to all jobseekers, including individuals with disabilities. If you are having difficulty with the application or the accessibility of this website, please contact Recruiting_Support.US@schindler.com
br>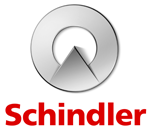 Apply now »