Location: Clinton, NC (Escalator Plant), North Carolina, United States 
Job ID: 65062 
We Elevate... You
Our mission is to keep cities and people around the world moving. Since 1874 Schindler has an outstanding reputation for not only elevating buildings, but the well-being of everyone who lives and works in them. Do you have the talent, ambition, and vision to help us elevate tomorrow's world?
 
Find out more about us here - Company Website or LinkedIn
As a leading employer in the urban mobility industry, we are always looking for a diverse group of people who can create exceptional value for our customers.
Join us as a
Manager, Materials
Your Skills
Responsible for providing leadership and direction necessary to achieve key Global Escalator and SEC objectives.  Includes supervisory functions for 15-20 direct associates assigned to two local facilities and a leased off-site warehouse.  Responsible for effective utilization of manpower and materials to manufacture quality products at the lowest cost while achieving customer satisfaction.  Leads sourcing efforts for all material needs to include working with global escalator group, as well as being the subject matter expert regarding shipping and tariffs.  Develops a strategy for ensuring that the organization has the correct quantities of materials to meet anticipated needs while maintaining established inventory turns.  Manages relationships with overseas activities of suppliers or fulfillment partners.  Provides strategic leadership for the Clinton management team while working directly with all global escalator facilities.
Direct and coordinate the activities of the materials department.

Work directly with other areas and departments to ensure the highest quality products.

Manage and supervise the planning, purchasing and inventory process.

Manage and supervise the shipping, receiving and storeroom functions to ensure materials are on-hand and delivered properly to various departments.

Assure support to materials, shipping and receiving, information systems and resolves problems as they arise.

Plan and control material costs to lie within budget.

Seek continual cost and process improvements.

Achieve identified cost reductions through domestic and global sourcing.

Continuously improve planning process to reduce inventory.

Coordinate any implementations, updates and maintenance to inventory software program

Maintain a Schindler represented facility by providing effective and open communication with a consistent application of policies and procedures.

Coordinate manpower needs through hiring.

Responsible for performance evaluation for subordinates and insurance of proper documentation of corrective action as required by law and company policy.

Provide necessary guidance and coaching to personnel.

Identify, plan and execute training needs for department personnel. 

Provide any necessary training to the site to facilitate process improvements through inventory and information systems.

Maintain a safe, clean and pleasant work environment by good housekeeping through utilization of Lean principles.
Your Experience
Education/Experience:
Bachelor's degree in Business or related field and/or equivalent job experience, advanced degree preferred.  APICS and/or NAPM certification preferred.
15+ years in manufacturing environment and escalator product knowledge a definite plus.  Previous supervisory experience preferred.  Previous Materials experience necessary.
Language Ability:
Ability to read, analyzes, and interpret common technical/financial reports, and legal documents. Ability to respond to common
Inquiries or complaints from customers, regulatory agencies, or members of the business community.  Ability to effectively present information to shop floor employees, management & staff.
Math Ability:
Ability to work with mathematical concepts such as probability and statistical inference. Ability to apply concepts such as fractions, percentages, ratios, and proportions to practical situations.
Reasoning Ability:
Ability to define problems collects data, establish facts, and draw valid conclusions. Ability to interpret an extensive variety of technical instructions in mathematical or diagram form and deal with several abstract and concrete variables where no standardization exists.
Computer Skills:
To perform this job successfully, an individual must have a high level of expertise importing/leveraging data for use in spreadsheets, graphs, and flowcharts.  Previous SAP experience is preferred.  High level of proficiency with software applications, including Microsoft Office - Word, PowerPoint, Excel, Visio and Project.
Travel: 
Moderate (<25%), both globally and domestically.
Will you join us and elevate tomorrow's World?
We look forward to receiving your complete online application.
For questions, please contact Pooja Gupta,
At Schindler Group we value inclusion and diversity, and practice equity to create equal opportunities for all. We endeavor that all qualified applicants will receive consideration for employment without regard to age, race, ethnic background, color, religious affiliation, union affiliation, gender, gender identity, sexual orientation, marital status, national origin, nationality, genetics and health, disability or veteran status.
If you would like assistance with the application process for this position, please contact the recruiter highlighted above who will be happy to help.
br>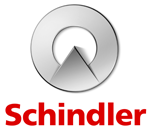 Apply now »