Location: Clinton, NC (Escalator Plant), North Carolina, United States 
Requisition ID: 53732 
Schindler stands for mobility. Mobility needs experts.
Join our team in Clinton, NC (Escalator Plant).
Founded in Switzerland in 1874, the Schindler Group is a leading global provider of elevators, escalators, and related services. Schindler mobility solutions move one billion people every day all over the world. Behind the company's success are over 60,000 employees in more than 100 countries.
With U.S. Headquarters in Morristown, New Jersey, Schindler Elevator Corporation is the North American operating entity of the Switzerland-based Schindler Group. Schindler is one of the leading global manufacturers of elevators, escalators and moving walks. Schindler employs over 5,000 people in more than 230 locations in North America. The company specializes in latest-technology engineering as well as mechanical and micro-technology products designed and rigorously tested for comfort, efficiency and reliability. Schindler products can be found in many well-known buildings throughout the US, including 4 World Trade Center, the Bank of America Tower and the Marriott Marquis in New York, Cowboys Stadium in Dallas and the Cleveland Clinic in Las Vegas.
Production Manager
Mobility is the goal
PURPOSE OF POSITION
Responsible for providing leadership and direction necessary to achieve key SEC objectives.  Including supervisory functions for 3 supervisors and 20-30 direct associates and indirect supervision of 80-100 associates. Responsible for effective utilization of manpower and facilities to manufacture quality products at the lowest cost while achieving customer satisfaction.
MAJOR RESPONSIBILITIES
Direct and coordinate the activities of the manufacturing area working directly with other areas and department to ensure the highest quality products. 

Create and review short term and long-term goals for the manufacturing facility, will schedule and plan the production goals, manufacturing sequence and any required overtime hours for associates.

Assure support to manufacturing from various departments and resolve problems as they may arise.

Manage work in progress to maintain a steady workflow to meet customer requirements in an efficient manner through proper planning. 

Plan and control manufacturing costs to lie within budget, seeking continual cost and process improvements.

Maintain a Schindler represented facility by providing effective and open communication with a consistent application of policies and procedures.  Coordinate manpower needs through hiring.  

Responsible for performance evaluation for subordinates and insurance of proper documentation of corrective action as required by law and company policy.   Provide necessary guidance and coaching to personnel. Plan and execute training development needs for department personnel.

Maintain a safe, clean and pleasant work environment by good housekeeping in shop and office areas. 
COMPETENCY
To perform the job successfully, an individual should demonstrate the following competencies:
Understands Customers and Market- Identifies and assesses information to achieve the most effective analysis of competitive, industry, market, governmental, and technological factors that influence our business.
Develop & communicate a shared ambition - Brings fresh insight and forms ambitious plans for the achievement of goals.  Consistent communication of these plans to a wide audience, ensuring that all employees understand the way forward and their role in the achievement of team, department, and organizational goals.
Inspire people - The ability to energize and inspire others with an unshakeable belief and passion for the success of Schindler by providing purpose and direction, showing courage and encouraging others to do the same. 
Promote teamwork - Builds strong, cohesive teams and work across organizational, functional, geographic, and zone boundaries.   
Leverage best practices from different parts of the organization and maximize economies of scale. 
Develop people - Creates a learning environment and commitment to building capability of people within the organization.  Establishes feedback and development opportunities to bridge knowledge and skill gaps, allocates challenging responsibilities for development purposes, and adopting a coaching, mentoring and facilitative approach to leadership that continuously nurturing of talents and aspirations. 
Think & act like an entrepreneur - Demonstrates the capacity to view a situation, problem, or opportunity from multiple perspectives at the same time and to develop alternative solutions to support business decisions.
Drive for results -Focuses on the achievement of business results for a team, branch, or organizational unit by overcome obstacles and barriers and deliver to the highest possible standards.  Consistently hitting goals and objectives and pushing oneself and others to achieve stretch goals.
RESOURCE RESPONSIBILITY
This position has 15-20 direct associates at the Step facility -2 manufacturing engineers, depending upon current project scope.
Mobility needs you
POSITION SPECIFICATIONS
Education/Experience:
Bachelor's degree in Business or related field, advanced degree preferred.
3 -5 years in manufacturing environment.  Previous supervisory experience required.
Language Ability:
Ability to read, analyzes, and interpret common technical/financial reports, and legal documents. Ability to respond to common
Inquiries or complaints from customers, regulatory agencies, or members of the business community.  Ability to effectively present information to shop floor employees, management & staff.
Math Ability:
Ability to work with mathematical concepts such as probability and statistical inference. Ability to apply concepts such as fractions, percentages, ratios, and proportions to practical situations.
Reasoning Ability:
Ability to define problems collects data, establish facts, and draw valid conclusions. Ability to interpret an extensive variety of technical instructions in mathematical or diagram form and deal with several abstract and concrete variables where no standardization exists.
Computer Skills:
To perform this job successfully, an individual must have a high level of expertise importing/leveraging data for use in spreadsheets, graphs, and flowcharts.  Previous SAP experience is preferred.  High level of proficiency with software applications, including Microsoft Office - Word, PowerPoint, Excel, Visio and Project.
Certificates and Licenses:
No certifications needed. 
Travel: 
Moderate (<25%) domestic travel is required, to headquarters location and to support projects at other SC locations.
Do you want to move the future with us?
Equal opportunity/Affirmative Action employer.  All qualified applicants will receive consideration for employment without regard to age, race, color, religion, creed, sex, sexual orientation, marital status, gender identity, national origin, citizenship status, disability or protected veteran status.

Schindler is committed to ensuring that our Career Center is accessible to all jobseekers, including individuals with disabilities. If you are having difficulty with the application or the accessibility of this website, please contact Recruiting_Support.US@schindler.com
br>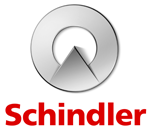 Apply now »