Location: Concorezzo, Milano e Lombardia, Italy 
Job ID: 57722 
We Elevate... You
Join Schindler and help us elevate our world: Use your skills to allow megacities to grow. With our elevators and escalators, we keep the urban world moving.
 
Since 1874 Schindler has been a Citymaker with proud reputation for elevating not only buildings, but the well-being of everyone who lives and works in them. People, passion, and innovation are the pillars of our success.
More than one billion people put their trust in Schindler each and every day. Our many years of experience and innovative drive make us the number one supplier in the elevator and escalator business. Join the Schindler team and help us improve the world of mobility: Use your abilities and help us move people.
Join us as a
Security Program Manager (m/f/d)
We Elevate... Your Responsibilities

Reporting to the Chief Information Security Officer (CISO) you will be part of the Global Cyber Security Department in a Leadership function.
You will be responsible for the planning and the delivery of the projects under the umbrella of the Cybersecurity Program,  orchestrating and coordinate all aspects of the Cyber Security Program: management of plan, financial, reporting, vendor etc.
You should coach and support the project managers in delivering their projects according to budget, timeline, scope, and quality expectations, removing roadblocks encountered by projects and contribute to their success.
You engage proactively with IT management, team heads, system owners, project managers, product owner, controlling, risk management, human resources, compliance etc. and establish trustful relationships.
You lead by example and deliver - on top - key initiatives personally, thus acting as the first ambassador of the Cybersecurity Strategy and a true campaigner with a lot of drive and passion for getting things done.
What do we offer?
You will be working with a team of people striving for excellence, with an open, inclusive, and supportive culture. Leverage your expertise and the autonomy you will support the identification of the best security solutions (people, process and technology) and will be the main actor to bring them live.
 
Task
Manage the CS Security project portfolio even with the support of third party.                            

Define the methodology / standards and template for the Cyber Security Project Management, in line with the standar IT PM metodology in place in Schindler IT Services.                                  

Create, implement, and maintain project plans for on-going and new initiatives, Implement tracking mechanism to provide timely and concise updates on progress of initiatives to Sponsor management, highlighting areas of risk and capturing key decisions.                           

Develop and maintain clear documentation, including PowerPoint briefings, workflow diagrams, and other project lifecycle artifacts: high level and detailed design, test case and report, etc.                              

Monitor and report the progress status of the IT Security initiative managed by other SIS Department (e.g. Infrastructure team), ensuring other Cyber Sec functions are involved where needed: e.g. Security Risk Advisor team for the Risk Assessment or the Security configuration requirements are defined, provided and tested before go live.                           
We Elevate... Your Best Self
Skills & Requirements:
B.S. in Computer Science or similar field or equivalent experience                                

At least 5 + years' of increasing experience working as a IT project manager or IT program manager in an international environment with a focus on IT security or cybersecurity transformation 

An energetic, self-starter that is organized, and capable of working independently as well as in a team environment                             

Excellent verbal and written communication skills, interpersonal and consultative skills, analytical thinking and problem-solving skills                            

Ability to build partnerships and work collaboratively with other to meet shared objectives, in a team, composed by employees and external members                         

Ability to manage different actors/stakeholders, with different priority and communication style                                  

Excellent planning, conceptual, and problem-solving skills in a challenging IT/IoT/OT environment     

High energy level, "can-do" attitude, strong business acumen, passion for agile delivery.   

Fluency in English                      
We Elevate... You
Benefit from our services as a multi-award-winning TOP employer:
Working enviroment: We offer a position in a future-oriented industry with a diverse product range as well as attractive and performance related remuneration
Development opportunities: you start with a position-specific familiarization and are supported by us through professional and personal training measures
Family friendliness: we enable you to conciliate your professional and private life through flexible working hours, home office and 33 between days vacation and work permit
Health: your health is important to us - Benefit from a variety of measures including prevention courses, cooperations with fitness studios and in-house sporting events
Social topics: we offer our free family service to support you in any situation
Diversity: we promote a culture of diversity
br>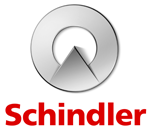 Apply now »