Location: Province of Monza  
Job ID: 57932 
We Elevate... You
Join Schindler and help us elevate our world: Use your skills to allow megacities to grow. With our elevators and escalators, we keep the urban world moving.
 
Since 1874 Schindler has been a Citymaker with proud reputation for elevating not only buildings, but the well-being of everyone who lives and works in them. People, passion, and innovation are the pillars of our success.
More than one billion people put their trust in Schindler each and every day. Our many years of experience and innovative drive make us the number one supplier in the elevator and escalator business. Join the Schindler team and help us improve the world of mobility: Use your abilities and help us move people.
Join us as a
Cyber Security Reporting Manager (m/f/d)
We Elevate... Your Responsibilities
The CS Reporting Management function has the goal to provide clear understanding of the effectiveness and efficiency of all the cyber security related Services, whether they are operated by the CS Department directly, or from other Departments inside or outside the Global IT Services Direction. In addition, through the interactive reports delivered, the Reporting Management function supports the CISO, the CS Managers and all the users of the reports to understand and to monitor the performances of the identified KPIs under their responsibility. 
 
Task:
 
To clear define all the reporting needs for the CS Department, whether the report is consumed from CS internally or from Customers and/or other stakeholders. Including new-requirements collection from the CS Managers and to contious enhance the reporting service, keeping the total overview of the entire reporting scenario. Proactiveness is essential to aggregate and correlate all the data collected and providing added values to the various stakeholders.
To define with CISO/Deputy CISO  when to move any traditional report on the visual analytics platform (Power BI).
With regards to the Visual Analytics platform, to ensure functional requirements are understood and transformed in technical requirements to be addressed by the Dashboard Development team, and coordinate Development team, in term of Dashboard prioritization, planning, UAT, etc.  
To ensure the preparation and execution of all the CS Reporting Activities and Analysis (Monthly, Quarterly and Annual aggregate reports etc.), ensuring all the data at the basis of each report are quality checked and delivered on time (accordingly with the frequency defined).
 
To ensure that all CS Processes are defined, documented and maintained (including Service and process description, workflow, work instruction, KPIs, SLAs, DataFlows and the related Templates) in a consistent way in particular with regards to all the interactions outside the CS Dept.
 
To support the CISO / Deputy CISO to ensure that the expected effectiveness and efficiency of each CS services is achieved, and to define together with the CS Service Managers any corrective action if the target is not achieved.
To establish, measure and maintain an effective and efficient Lessons Learned process within – but also outside – the CS Department, whenever a major security incident occurs impacting the business, stimulating the continuous improvement approach.
We Elevate... Your Best Self
Skills & Requirements:
Bachelor in Computer Science, Computer Security, or other related disciplines or  equivalent experience
Consolidated experience in IT Governance service
Consolidated experience in Visual Analytics platform (preferrable PowerBI)
Consolidated experience  in Project Management
Knowledge of Cobit, ITIL, ISO 9001, ISO 27001 Standard (preferrable Certifications)
Excellent verbal and written communication skills, interpersonal and consultative skills, analytical thinking and problem-solving skills
Consolidated Reporting and Presentation Skills, including C level
Ability to build partnerships and work collaboratively with other to meet shared objectives, in a team, composed by employees and external members
An energetic, self-starter, well organized, and capable of working independently as well as in a team environment
Ability to manage different actors/stakeholders, with different priority
Ability to handle technical challenges in a complex IT environment
Fluent English
We Elevate... You

Benefit from our services as a multi-award-winning TOP employer:
Working enviroment: We offer a position in a future-oriented industry with a diverse product range as well as attractive and performance related remuneration
Development opportunities: you start with a position-specific familiarization and are supported by us through professional and personal training measures
Family friendliness: we enable you to conciliate your professional and private life through flexible working hours, home office and 33 between days vacation and work permit
Health: your health is important to us - Benefit from a variety of measures including prevention courses, cooperations with fitness studios and in-house sporting events
Diversity: we promote a culture of diversity
br>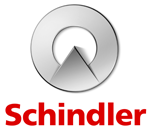 Apply now »