Send me alerts every days
Field Supt NILocation: Dallas, TX, Texas, United States
Requisition ID: 39865
Schindler stands for mobility. Mobility needs experts.
Join our team in Dallas, TX.
Founded in Switzerland in 1874, the Schindler Group is a leading global provider of elevators, escalators, and related services. Schindler mobility solutions move one billion people every day all over the world. Behind the company's success are over 60,000 employees in more than 100 countries.
With U.S. Headquarters in Morristown, New Jersey, Schindler Elevator Corporation is the North American operating entity of the Switzerland-based Schindler Group. Schindler is one of the leading global manufacturers of elevators, escalators and moving walks. Schindler employs over 5,000 people in more than 230 locations in North America. The company specializes in latest-technology engineering as well as mechanical and micro-technology products designed and rigorously tested for comfort, efficiency and reliability. Schindler products can be found in many well-known buildings throughout the US, including 4 World Trade Center, the Bank of America Tower and the Marriott Marquis in New York, Cowboys Stadium in Dallas and the Cleveland Clinic in Las Vegas.
Mobility is the goal
The qualified candidate must be a high-energy self-starter with a strong work ethic. This individual will need to be motivated by a competitive industry and be results, detail and team-oriented. As a Schindler Field Superintendent, the candidate's role will include providing technical solutions, ensuring workplace safety, supervising technicians and job site activity, and supporting new installation and modernization sales. The selected candidate must be an expert at fulfilling customer requirements and maximizing profitability; excellent communication, financial acumen, business development, and management skills will all be critical to success in this role. The Field Superintendent must also have the necessary skills and experience to handle customer concerns, adjust manpower levels according to business needs, and to teach employees the Company's quality, productivity and safety methodology.
Additional responsibilities include:
• Build a team environment by leading field technicians
• Manage training and development of field technicians on established processes, tools and standards
• Foster excellent communication among team members while maintaining good working relationships with the local union
• Assure that each installation project meets Company quality and safety standards, as well as all contract requirements.
• Monitor job completion and drive installation efficiency
• Implement customer and Company requirements for quality, performance reliability and passenger safety for new installation projects
• Support the local sales team in estimating new installation bids and investigating and resolving customer complaints
• Develop a spirit of teamwork and dedication to quality among all employees
• Participate in Company professional development programs to enhance working knowledge of Elevator Company products, services and procedures
Mobility needs you
 BS/AS degree in Engineering or Business with prior technical sales experience; or, Journeyman Technician experience with minimum 5 years in field

 Minimum 3 years' experience in either the elevator industry or in a related building systems industry

 Ability to effectively manage and resolve sensitive employee relations issues

 Solid problem solving and proven negotiating skills, high sense of urgency, strong communication and interpersonal skills

Excellent PC skills
br>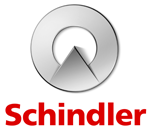 Apply now »