Supervisor Vervangingen
Ben jij op zoek naar een volgende stap in jouw carrière? Ambieer jij daarbij een uitdagende rol in een technische omgeving? Heb jij interesse in het coördineren en begeleiden van projecten van liftinstallaties? Lees dan snel verder!
In deze leuke rol als Supervisor ben je verantwoordelijk voor het coördineren en begeleiden van het totale proces van offerte/opdracht tot het opleveren van de projecten. Deze projecten betreffen de vervangingen van oude liftinstallaties voor nieuwe installaties door het hele land. Je bent het aanspreekpunt van Schindler voor de klant en zorgt voor een hoge klanttevredenheid. Het neerzetten van een soepel proces en het tevreden houden van klant zijn jouw drijfveren!
Jouw werkzaamheden bestaan uit:
Het opstellen van een uitgebreid projectbeheerplan inclusief planning, resource- en capaciteitsplanning en kwaliteitsborging;

Het organiseren en coördineren van alle project gerelateerde taken om de projectdoelen binnen de deadline en binnen budget te realiseren. Hierbij zorg je dat alle betrokken partijen tijdig zijn ingelicht;

Het waarborgen van de kwaliteit, veiligheid en klanttevredenheid gedurende de gehele duur van het project;

Het signaleren van risico's en het nemen van maatregelen om negatieve afwijkingen op het resultaat te minimaliseren.

Borgen van tijdige facturatie conform de vastgestelde termijnen en bewaken van de gemaakte afspraken in relatie tot facturatie en uitvoering.
Jouw Profiel:
Je beschikt over een MBO (LTS-)/HBO (HTS-) diploma in de richting van elektronica, elektrotechniek, mechanica, hydraulica, werktuigbouwkunde, automonteur of soortgelijk;

Je bent in het bezit van een VCA-VOL (of bereid deze te behalen);

Je hebt aantoonbare ervaring in de installatie of bouwtechniek;

Je hebt ervaring met planning;

Je hebt ervaring in projectmanagement;

Je hebt ervaring met calculatietechnieken en inkoop/leveringsvoorwaarden;

Je bent op de hoogte van de wettelijke procedures en richtlijnen (ISO, NEN, Arbo);

Je  bent in het bezit van het rijbewijs B en/of B/E;

Je beheerst de Nederlandse en Engelse taal;

Je bent woonachtig in midden-Nederland.
Wat bieden wij?
Een uitdagende functie met veel vrijheid om jouw projecten uit te voeren;

Uitstekende arbeidsvoorwaarden incl. een 13de maand;

Een auto van de zaak;

Royaal verlof: 27 vakantiedagen en 13 adv dagen;

Een optimale werk-privé balans;

Prettige collega's die altijd voor je klaar staan.
Heb jij interesse in deze vacature en ben je toe aan een volgende stap? Wil jij deel uitmaken van een leuk team en werken voor één van de grootste spelers in de markt? Ga dan aan de slag als Projectleider Vervangingen bij Schindler en reageer snel!
Voor vragen kun je contact opnemen met Djali Poppen (jobs.nl@schindler.com), telefoonnummer 070 384 3700.
br>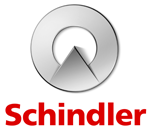 Apply now »