Location: Dublin, Ireland, Ireland 
Job ID: 58379 
We Elevate... You
Join Schindler and help us elevate our world: Use your skills to allow megacities to grow. With our elevators and escalators, we keep the urban world moving.
 
Since 1874 Schindler has been a Citymaker with a proud reputation for elevating not only buildings, but the well-being of everyone who lives and works in them. People, passion, and innovation are the pillars of our success.
Schindler is one of the world's leading suppliers of elevators, escalators and moving walkways. We employ talented individuals in over 100 countries worldwide to design, develop, install, maintain and modernise the mobility systems that keep the world's urban population on the move. We offer a dynamic, forward-looking work environment that enables our employees to innovate and excel in their chosen fields.
Join us as a
Project Manager - New Installations/Modernisation
We Elevate... Your Responsibilities
The Project Manager is responsible for the complete delivery of lifts and escalator products, ensuring maximum efficiency, best use of resource and best-demonstrated practise. The project manager plans, directs and coordinates the activities on all allocated projects to ensure the company objectives are accomplished within programme and to the agreed contribution, utilising company approved methods and reporting systems.  When required, the project manager may assist sales representatives to win projects.
Manage the interface with all key clients and designers during the project.

Responsible for the delivery of large projects achieving the agreed objectives on time and within budget in a safe and controlled environment.

Plan, monitor and coordinate all technical aspects throughout each phases of the project:  sales, pre-tender, pre-construction, construction, commissioning, maintenance and service. 

Ensure projects are progressed throughout all phases of the tender negotiation and contract delivery

Single point of contact for customer on each project.

Total responsibility for ensuring all site field employees are fully trained and briefed in the site project procedures, with particular reference to CDM requirements with regard to Health, Safety and Environmental issues.

Creating a safe working environment for all of those who come into contact with our activities and equipment

Manage the permit to work system on site.

Ensuring that full co-operation and co-ordination takes place from, to and between all his subordinates and all other parties/subcontractors on site.

Ensuring regular progress reporting of the design, production, installation and commissioning

Implementing agreed processes for the production, control and distribution of design information

Personally, ensuring the identification of site problems and liaising with the Project Team to mitigate the effects of any such issues to the mutual benefit of the project.

Review the contract specification for each project and coordinate with order processing and engineering and manage SPN

Managing contract variations and contractual terms and conditions

Controlling the hours and monitoring performance issues.

Assist in the valuation of monthly accounts in terms of percentage completion.

Provide in process quality checks.

Achieve zero defects in our own work and that of our subcontractors

Attend appropriate meetings, as required.

Manage the beneficial use of the goods lifts.

Ensure adequate & suitable labour resource.

Develop skills and abilities of workforce.
We Elevate... Your Best Self
Substantial site experience with major repairs / modernisation and / or installation on Projects within the Lift or equivalent industry.

Thorough knowledge of design and construction processes

Management/Supervision, commercial, technical and installation background with ability to translate specification & construction issues into workable solutions

A thorough knowledge and technical expertise with Lifts and Escalators and methods of operation would be beneficial.

Previous experience in managing field personnel.

Vision to identify beneficial solutions.

Excellent Planning and Leadership skills

Good communication skills are necessary at all levels; customer representative, internal customers and all staff on site.

Literate & numerate.

Position requires working flexibility and periodic travelling.

Certified PMI project management or agreed equivalent
Applicants will need to possess the right to work in the European Union.
Can You Elevate Us?
Be part of a highly driven organisation where high performance connects people and is a vital part of achieving strong business results. Send us your application.
www.schindler.com
br>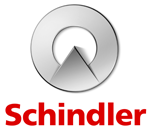 Apply now »