Location: Ebikon, Lucerne, Switzerland 
Job ID: 55721 
We Elevate... You
Join Schindler and help us elevate our world: Use your skills to allow megacities to grow. With our elevators and escalators, we keep the urban world moving.
 
Since 1874 Schindler has been a Citymaker with proud reputation for elevating not only buildings, but the well-being of everyone who lives and works in them. People, passion, and innovation are the pillars of our success.
Schindler is one of the world's leading suppliers of elevators, escalators and moving walkways. We employ talented individuals in over 100 countries worldwide to design, develop, install, maintain and modernize the mobility systems that keep the world's urban population on the move. We offer a dynamic, forward-looking work environment that enables our employees to innovate and excel in their chosen fields.
Join us as a
Requirements Engineer (m/f/d) 80 - 100 %
We Elevate... Your Responsibilities
You play a key part in fulfilling Schindler's aspiration to build the Next Gen Elevator Control System, a digital ecosystem powering future elevator systems and surrounding cloud-enabled applications. In this role, you help us in breaking down, documenting, and maintaining functional and non-functional requirements for elevator control systems and related tools and applications. The main tasks in this role include:
Define user experience and work together with software engineers and user interface designers to bring product vision to reality
Analyze demands from elevator codes, user requirements across the complete lifecycle of an elevator, as well as business and system requirements, specifying them as requirement artifacts and make them available to stakeholders.
Create, prioritize, and refine product backlog
Develop a deep understanding of current and future customer and business needs, market opportunities, and technology trends, and establish a solid product vision
Work closely with project teams and engineering leaders during project planing phase
Translate product strategy into a roadmap as well as detailed requirements, epics and stories as basis for development
Plan sprints, track progress, and estimate delivery
Provide system knowledge and support to development and test engineers during implementation and validation
We Elevate... Your Best Self
You have excellent analytical and problem solving skills and customer focus with the latest knowledge in RE methodology and documentation. You are confident to communicate technical problems and solutions at all levels and you have an understanding of digital solutions including mobile apps, cloud services, and data-driven offerings. Further requirements may include:
Demonstrated track record of successfully defining and delivering complex technical products
Degree in computer science and/or software development and/or user experience design
Strong experience gathering and analyzing requirements
Familarity with software-intensive embedded and UI products
Experience building roadmaps, release plans, project plans with a thorough understanding of dependency management
Experience in Agile methodologies including Scrum and SAFe (Scaled Agile Framework)
Experience in regulated markets
We Elevate... You
Benefit from our services as a TOP employer:
We offer a position in a future-oriented industry with a diverse product range as well as attractive and performance-related remuneration
You will work in a state-of-the-art environment on our Campus in Ebikon
Development opportunities: You start with a position-specific familiarization and are supported by us through professional and personal training measures
Family friendliness: We enable you to conciliate your professional and private life through flexible working hours
Health: Your health is important to us - Benefit from a variety of measures including prevention courses, cooperations with fitness studios and in-house sporting events
Corporate benefits: Benefit from our various employee discounts
Diversity: We promote a culture of diversity 
Can You Elevate Us?
Be part of a highly driven organization where high performance connects people and is a vital part of achieving strong business results. Send us your application. If you have any question on this position, please contact Carlos Arturo Pintado Cesar (recruiting.ch@schindler.com).
www.schindler.com
br>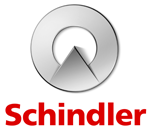 Apply now »