Location: Edmonton, AB, Alberta, Canada 
Requisition ID: 61390 
Schindler stands for mobility. Mobility needs experts.
Join our team in Edmonton, AB.
Founded in Switzerland in 1874, the Schindler Group is a leading global provider of elevators, escalators, and related services. Schindler mobility solutions move one billion people every day all over the world. Behind the company's success are over 60,000 employees in more than 100 countries.
With U.S. Headquarters in Morristown, New Jersey, and Canadian Headquarters in Toronto, Ontario, Schindler Elevator Corporation is the North American operating entity of the Switzerland-based Schindler Group. Schindler is one of the leading global manufacturers of elevators, escalators and moving walks. Schindler employs over 5,000 people in more than 230 locations in North America. The company specializes in latest-technology engineering as well as mechanical and micro-technology products designed and rigorously tested for comfort, efficiency and reliability. Schindler products can be found in many well-known buildings throughout Canada, including Scotia Plaza, Bay & Adelaide, Edmonton Arena, Calgary Airport, and Vancouver Canada Line.
Coordinator, Existing Installations (West Region- Calgary/Edmonton)
Mobility is the goal
Primary Function 
The Service Coordinator is responsible for supporting the existing installation sales team and the field operations team within the Edmonton and Calgary branches.
Responsibilities
General Administration
Produce maintenance and service work orders based on pre-determined schedule. 

Provide sales support to Account Managers:

Preparing various reports and sales presentations utilizing SAP and MS Office Access

Assist with compiling account KPI information for client/consultant reporting

Send contracts, invoice copies and time tickets to customers when requested.

Support account managers in collections process with customers.

Provide back up support to EI Supervisor:

Back up to preparing packages to be sent via courier.

Sourcing parts pricing for repairs and upgrades

Issuing Purchase Orders

Uniform Ordering

Contacting customers to make appointments, general information.

Providing back up coverage for Branch Administrator:

Creating Employee Transaction Notifications (ETN) transactions for mechanics regarding route changes, supervisor changes, working hours, and other relevant changes.

Help with the review and creation of correspondence for customers.

Processing daily mail.

Creating Employee Transaction Notifications (ETN) transactions for mechanics regarding route changes, supervisor changes, working hours, and other relevant changes.

Setting up contracts, adjusting billings, credit requests, cancellation, etc.

Special handling billing.
Filing and other administrative duties as required.

Managing the distribution of annual maintenance log sheets, among supervisors & route technicians

Maintaining and updating tool calibration database, ensuring tools are sent out for calibration if needed
Mobility needs you
Knowledge
University Degree as a minimum requirement (Engineering or Business Administration preferred)

Experience working in an administrative role, sales role and in a fast-paced environment is strongly preferred

Solid understanding of service models with experience in customer relations

Strong interpersonal skills, relationship building skills
Critical Skills
Proficient in MS Office

Communication: Excellent verbal and written communication skills

Knowledge of SAP reporting functions considered an asset

Organization and Multi Tasking: Possess excellent organization skills with the ability to balance high volume of activities and changing priorities

Problem Solving: Information seeking and achievement orientation, ability to solve problems both independently and collaboratively  

Teamwork: Ability to interact with all levels and foster a teamwork relationship
Do you want to move the future with us?
Schindler Elevator Corporation is an Equal Opportunity Employer. Our success has been built on innovation and our ability to identify with customers and respond to their needs. But most of all, we've achieved our standing by empowering our employees. We invite you to learn more about our company and to consider what we can offer - not a job, but a career - to people who have the skills and initiative to move ahead with Schindler.
br>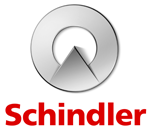 Apply now »