Location: Gasperich, Luxembourg, Luxembourg 
Job ID: 64649 
We Elevate... You
Join Schindler and help us elevate our world: Use your skills to allow megacities to grow. With our elevators and escalators, we keep the urban world moving.
 
Since 1874 Schindler has been a Citymaker with a proud reputation for elevating not only buildings, but the well-being of everyone who lives and works in them. People, passion, and innovation are the pillars of our success.
Schindler is one of the world's leading suppliers of elevators, escalators and moving walkways. We employ talented individuals in over 100 countries worldwide to design, develop, install, maintain and modernise the mobility systems that keep the world's urban population on the move. We offer a dynamic, forward-looking work environment that enables our employees to innovate and excel in their chosen fields.
Join us as a
Fitter NI
We Elevate... Your Responsibilities
Envie de commencer en tant que Monteur chez nous? 
Vous vous déplacez sur différentes chantier pour finaliser l'installation de nos asscenseurs. 

Vous contrôlez le travail effectué par la  sous-traitance

 et v

ous effectuez les raccordements électriques, la mise au point et les derniers réglages.

Vous collaborez avec les autres membres de l'équipe sur place afin d'assurer un travail correctement coordonné et qui respecte les délais fixés

Vous respectez les différentes normes et règles de sécurité (port d'équipements de protection, casque, harnais de sécurité, etc.
Que pouvons-nous vous offrir ?
Formation - Vous avez envie d'apprendre et êtes motivé pour connaître notre secteur ? Ensuite, nous avons les moyens de vous former pour devenir un véritable expert !

Stabilité et possibilités de développement - Saviez-vous que Schindler a été fondé il y a plus de 150 ans ? Nous sommes votre plus grand fan et nous encourageons le dévelopment dans notre organisation. Non seulement par le biais de nos programmes de développement des talents, mais aussi en développant les compétences que vous jugez importantes.

Une rémunération attrayante - en plus de votre salaire net, vous bénéficiez d'avantages tels qu'une voiture de société avec carte de carburant, un iPhone et un abonnement ainsi que des chèques repas.
We Elevate... Your Best Self
Plus que votre expérience, c'est votre personnalité qui nous intéresse et qui fera la différence :
Vous êtes orienté(e) vers le client, organisé(e), vous savez résoudre les problèmes et travailler de manière autonome.
Travailler en toute sécurité est votre priorité absolue.
Vous voulez continuer à apprendre et à vous perfectionner et vous avez un grand esprit d'équipe qui est contagieux.
Vous pouvez être flexible et êtes prêt à faire partie du tableau de garde et de l'équipe de travail.
Can You Elevate Us?
Be part of a highly driven organisation where high performance connects people and is a vital part of achieving strong business results. Send us your application.
At Schindler Group we value inclusion and diversity, and practise equity to create equal opportunities for all. We endeavour that all qualified applicants will receive consideration for employment without regard to age, race, ethnic background, colour, religious affiliation, union affiliation, gender, gender identity, sexual orientation, marital status, national origin, nationality, genetics and health or disability.
br>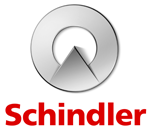 Apply now »