Location: Hanover, PA (Logistic Ctr), Pennsylvania, United States 
Job ID: 66883 
We Elevate... You
Our mission is to keep cities and people around the world moving. Since 1874 Schindler has an outstanding reputation for not only elevating buildings, but the well-being of everyone who lives and works in them. Do you have the talent, ambition, and vision to help us elevate tomorrow's world?
 
Find out more about us here - Company Website or LinkedIn
As a leading employer in the urban mobility industry, we are always looking for a diverse group of people who can create exceptional value for our customers.
Join us as a
Assembler N
Your Skills
Perform all of the duties as described for lower classified jobs in the occupational progression. Work from manufacturing information – SAP 00R (M.I.), C.O.E. sheets, engineering drawings, sketches, written and/or oral instructions. Assemble using manufacturing information and parts lists to assure proper assembly of parts and to assure sufficient parts are available. Identify, assemble, fit and pack all components, including doors, jambs, walls and ceilings. Layout, assemble and wire cab ceilings and perform continuity wiring test to ceilings as required. Assemble hardware and materials for such items as header entrances and feeder components, elevator hatch door locking devices and complete interlocks and required hardware packages. Identify, accumulate and assembly all parts to complete platforms, platform components and safeties. Identify, accumulate and assemble parts to complete buffer springs, jack supports, governor units, rail footers, hatch piping and buffer blocking assemblies. Perform all final operations required; i.e., filing, drilling, tapping and polishing. Perform hand or machine operations to insure conformance of components to customer and QA specifications. Set up spray equipment and apply required adhesive coating of specified thickness to door material and/or decorative panels. Perform other special duties such as laminating and upholstering of cab components as required to meet architectural specifications. Package and identify completed assemblies for shipment. Maintain all required records and documents. Perform other duties, as instructed, necessitated by change or condition.  Observe all company rules and safety practices.  Keep work area in a neat and orderly condition.
Your Experience
Education Requires reading, writing, adding, subtracting and the carrying out of instructions; and the use of fixed gauges and direct reading instruments and devices in which interpretation is not required.
Requires H.S. Diploma or GED.
Experience  Over 3 months up to and including 12 months.
Will you join us and elevate tomorrow's World?
We look forward to receiving your complete online application.
For questions, please contact Pooja Gupta,
At Schindler Group we value inclusion and diversity, and practice equity to create equal opportunities for all. We endeavor that all qualified applicants will receive consideration for employment without regard to age, race, ethnic background, color, religious affiliation, union affiliation, gender, gender identity, sexual orientation, marital status, national origin, nationality, genetics and health, disability or veteran status.
If you would like assistance with the application process for this position, please contact the recruiter highlighted above who will be happy to help.
br>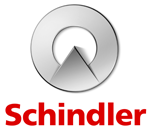 Apply now »