Location: Hanover, PA (Logistic Ctr), Pennsylvania, United States 
Job ID: 66981 
We Elevate... You
Our mission is to keep cities and people around the world moving. Since 1874 Schindler has an outstanding reputation for not only elevating buildings, but the well-being of everyone who lives and works in them. Do you have the talent, ambition, and vision to help us elevate tomorrow's world?
 
Find out more about us here - Company Website or LinkedIn
As a leading employer in the urban mobility industry, we are always looking for a diverse group of people who can create exceptional value for our customers.
Join us as a
Sr Electrical Engineer
Your Skills
The position is part of our Industrialization team within the Supply Chain organization. This team provides expertise for project or program support, acting as a knowledge center of product configuration, engineering, manufacturing technology and product cost management. This position is located at our Hanover, PA location; a borough in York County, Pennsylvania, 19 miles southwest of York and 54 miles north-northwest of Baltimore, Maryland. The Hanover plant serves as our primary North American manufacturing location.
RESPONSIBILITIES
This position will provide product support for electrical systems of elevator components.  The position will be responsible for performing detailed design reviews, managing the supply chain BOM, and serving as the technical point of contact for the supply chain in her/his respective component group. This engineer will also be tasked with ensuring clear communication of all technical and business requirements needed for accurate execution of the design.
The candidate should be able to interpret schematics, wiring diagrams, and mechanical assembly drawings, to analyze complex problems and identify root cause issues and develop innovative solutions.
Ability to work across disciplines with mechanical engineers, software engineers, manufacturing personnel, and field personnel is required.
ESSENTIAL JOB FUNCTIONS
Review of design documentation and models as provided by Research and Design and providing expertise and feedback representing manufacturing and the wider supply base.

Preparing manufacturing BOM and manufacturing documentation as required.

Participate in product change implementation in Supply Chain as per the defined schedule and advise on changes through a closed loop review process

Serve as the primary technical product support for manufacturing both locally and across the global Supply Chain.

Support the Product Owner in consultation and providing feedback for product introduction and maintenance from requirements planning through design.

Develop product and process knowledge repository so to be the primary point of contact for component design, bills of material, and manufacturing processes.

Interprets requirements and specifications to fully understand the systems required for the components being used.

Uses computer-assisted engineering and design software and equipment to perform assignments.

Plan and implement fabrication and assembly of prototype components as determined by design complexity

Actively support global development and implementation activities as a technical resource.

Adheres to all safety procedures and company safety standards while working in the office, shop floor and installation sites.

Adheres to the corporate compliance policy and ensures that behavior in the workplace is that of a responsible professional.

Work in a highly dynamic environment.

Perform special projects and other duties as assigned.

Contributes positively in a highly cross-functional and team-focused environment.
Required travel: Less than 20%
WORK EXPERIENCE REQUIREMENTS
Minimum 2 -4 years of related experience preferred

Comprehension of general electrical engineering concepts required.

Experience in working in an Agile Change Management environment a plus.

Possess excellent customer service skills.

Demonstrated experience of working in a team environment.

Possess strong decision-making abilities.

Possess effective verbal, written and presentation skills.

Proficient in Microsoft Office Suite (Word, Excel, PowerPoint, and Outlook).

Demonstrated experience in using computer-assisted design software such as PTC Windchill/Creo and AutoCAD.

Demonstrated experience with hands on technical wiring and assembly of electro-mechanical equipment a plus.

Possess the ability to closely follow instructions and pre-established procedures/SOP to perform the functions of the job.

Experience with test and measurement equipment

Experience supporting manufacturing and/or construction operations a plus

Experience working with code agencies (CSA, UL etc.) a plus
Your Experience
EDUCATION REQUIREMENTS
Bachelor of Science Degree in Electrical Engineering or Electro-Mechanical Engineering.
PHYSICAL DEMANDS:
The physical demands are representative of those that must be met by an employee to successfully perform the essential functions of this job. Reasonable accommodations may be made to enable individuals with disabilities to perform the essential functions.
Physical demands of this position require walking and/or standing approximately 40% of the time.

Requires sitting approximately 60% of the time.

Requires manual dexterity use of hands, arms, and feet for repetitive lifting as well as use of required equipment and computer.
Our Commitment
Competitive salary commensurate with experience

Competitive Medical, Dental and Vision Plans - All benefits effective from first day of hire

Generous Paid Time Off (All employees start with 3 weeks of vacation which then increases with tenure in addition to sick days, floating holidays and 8 Company Observed Holidays)

Tuition Reimbursement (Eligible after 6 months of service)

Parental Leave – 100% base pay for 6 consecutive weeks within first year of a child's birth or adoption

401k Plan: Eligible and company match and vesting on first day of employment

Company Match: 100% on first 4% of employee contributions than 50% on the next 6% of employee Contributions

If an employee contributes 10%, Schindler matches 7%
Will you join us and elevate tomorrow's World?
We look forward to receiving your complete online application.
For questions, please contact Pooja Gupta,
At Schindler Group we value inclusion and diversity, and practice equity to create equal opportunities for all. We endeavor that all qualified applicants will receive consideration for employment without regard to age, race, ethnic background, color, religious affiliation, union affiliation, gender, gender identity, sexual orientation, marital status, national origin, nationality, genetics and health, disability or veteran status.
If you would like assistance with the application process for this position, please contact the recruiter highlighted above who will be happy to help.
br>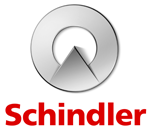 Apply now »