Location: Hanover, PA (Logistic Ctr), Pennsylvania, United States 
Job ID: 63911 
We Elevate... You
Our mission is to keep cities and people around the world moving. Since 1874 Schindler has an outstanding reputation for not only elevating buildings, but the well-being of everyone who lives and works in them. Do you have the talent, ambition, and vision to help us elevate tomorrow's world?
 
Find out more about us here - Company Website or LinkedIn
As a leading employer in the urban mobility industry, we are always looking for a diverse group of people who can create exceptional value for our customers.
Join us as a
Supply Chain Material Planner
Your Skills
Supply Chain Material Planner
Manage the procurement, delivery and payment of materials, parts, equipment, and supplies for the supply chain organization by performing the following duties.

Analyzes the demand of assigned purchased parts/material, including forecasting and master data set up.

Creates purchase orders by specified time periods and is responsible for correct data on each purchase order, including price, quantity and delivery date. Purchase order FPY.

Tracks purchase order creation to delivery to goods receipt to payment.

Maintains control of orders, amendments, shipping notices, and other documents to assure accurate retention of records and compliance with company norms and government regulations.

Communicates openly with supplier on purchase order deviations.

Communicates openly with customer on purchase order status. Reports supplier purchase order performance and concerns to supporting Supply Chain teams

Reports status of purchase orders to A/P completion.

Reports status of purchase order delivery and purchase orders past delivery date.

Reports status of stock material and stock part numbers to current inventory levels and purchase order delivery dates.

Participate in MRN (Material Rejection Notice) process and measure status of open MRN items.

Participate as a team member in Industrialization of new and existing parts.

Responsible to measure and report supplier on time delivery performance.

Support all expedite requests from claim replacement to sales order delivery.

Maintain open communication with transparency to all internal and external Supply Chain member.
Your Experience
BS degree and three years' experience in Purchasing/Production Control or the equivalent combination of education and experience.

Proficiency with MS Word, Excel, Manufacturing System Software; SAP or other ERP, E-mail, Internet sourcing and buying.

CPIM certification preferred. 
RESOURCE RESPONSIBILITY
This position has no employee management responsibility. Responsible for own work.
Will you join us and elevate tomorrow's World?
We look forward to receiving your complete online application.
For questions, please contact Pooja Gupta,
At Schindler Group we value inclusion and diversity, and practice equity to create equal opportunities for all. We endeavor that all qualified applicants will receive consideration for employment without regard to age, race, ethnic background, color, religious affiliation, union affiliation, gender, gender identity, sexual orientation, marital status, national origin, nationality, genetics and health, disability or veteran status.
If you would like assistance with the application process for this position, please contact the recruiter highlighted above who will be happy to help.
br>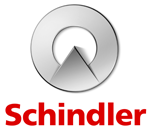 Apply now »