Location: Hanover, PA (Plant), Pennsylvania, United States 
Requisition ID: 48441 
Schindler stands for mobility. Mobility needs experts.
Join our team in Hanover, PA (Plant).
Founded in Switzerland in 1874, the Schindler Group is a leading global provider of elevators, escalators, and related services. Schindler mobility solutions move one billion people every day all over the world. Behind the company's success are over 60,000 employees in more than 100 countries.
With U.S. Headquarters in Morristown, New Jersey, Schindler Elevator Corporation is the North American operating entity of the Switzerland-based Schindler Group. Schindler is one of the leading global manufacturers of elevators, escalators and moving walks. Schindler employs over 5,000 people in more than 230 locations in North America. The company specializes in latest-technology engineering as well as mechanical and micro-technology products designed and rigorously tested for comfort, efficiency and reliability. Schindler products can be found in many well-known buildings throughout the US, including 4 World Trade Center, the Bank of America Tower and the Marriott Marquis in New York, Cowboys Stadium in Dallas and the Cleveland Clinic in Las Vegas.
Quality Control Engineer
Mobility is the goal
PURPOSE OF POSITION
Directs and coordinates issues reported by Internal customers (Field Operations) on the missing / wrong / defective parts /components, produced by factory (KW/OCC) and vendors by performing the following duties.
Essential Duties and Responsibilities include the following.  Other duties may be assigned. 
Review Supply Chain Customer Complaint data (500 orders / claims, CQR, FLC, Field Feedback) and prepare the analysis reports.

Review and respond to Internal customer complaints by validating the Supply Chain data.

Reviews quality problems with SC Engineering / Manufacturing / Logistics personnel and directs action required to correct defects.

Support SC functions (Manufacturing / Logistics / SSO / SDI) in developing Action Plans for TOP 5 Quality issues and monitor their resolution.

Support SC function (Manufacturing / Logistics / SSO / SDI) in developing Action Plans for TOP CQR issues and monitor their resolution.

Support preparation of data for Weekly Quality and Product Quality meetings.

A data driven, strong presence to assist factory / vendors in improving quality and on-time delivery performance.
The individual chosen to lead customer complaint process for improvement with personal intervention within entire Supply Chain organization.
Extensive root cause analysis for processes and product fit, form and function for Schindler elevators.
The ability to present complex issues and solutions to vendors in a way that resolves issues and creates an expectation for results in a professional manner.  This individual will have authority to work with a vendor to resolve issues in a way mutually beneficial to Schindler and the vendor.
Process knowledge of manufacturing, product engineering, and vendor requirements to constructively assist vendors to meet the quality objectives. 

Ability to work alone as the Schindler voice and representative for PROD and the ZNA quality department. 

Create action plans based on data analysis, Manufacturing / Logistics / Vendor metrics, and goals.  These action plans will address specific issues associated with Supply Chain performance.  The action plans will be created using the Schindler Problem Solving methodology based on empirical data and statistical relevance. 

Ability to learn Schindler / vendor processes, develop action plans to improve performance and the authority to hold vendors accountable for agreed upon results. 

The individual chosen for this position requires the ability to learn a Schindler Internal Operating processes / vendor's processes and work within the manufacturing / logistics system to improve quality and on-time delivery.
Mobility needs you
Four-year college or university program degree in Engineering; and two to four years elevator related experience; Project Management experience will be added advantage

This position requires knowledge of Schindler internal Operating processes (Internal Candidate).

Experience and ability to visualize the customer complaints and its relation to various Schindler operating processes. 
Do you want to move the future with us?
Equal opportunity/Affirmative Action employer.  All qualified applicants will receive consideration for employment without regard to age, race, color, religion, creed, sex, sexual orientation, marital status, gender identity, national origin, citizenship status, disability or protected veteran status.

Schindler is committed to ensuring that our Career Center is accessible to all jobseekers, including individuals with disabilities. If you are having difficulty with the application or the accessibility of this website, please contact Recruiting_Support.US@schindler.com
br>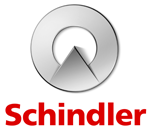 Apply now »