Schindler stands for mobility. Mobility needs experts.
Join our team in Holland, OH.
Customer Service Associate

 
Founded in Switzerland in 1874, the Schindler Group is a leading global provider of elevators, escalators, and related services. Schindler mobility solutions move one billion people every day all over the world. Behind the company's success are over 57,000 employees in more than 100 countries.
With U.S. Headquarters in Morristown, New Jersey, and Canadian Headquarters in Toronto, Ontario, Schindler Elevator Corporation is the North American operating entity of the Switzerland-based Schindler Group. Schindler is one of the leading global manufacturers of elevators, escalators and moving walks. Schindler employs over 5,000 people in more than 230 locations in North America. The company specializes in latest-technology engineering as well as mechanical and micro-technology products designed and rigorously tested for comfort, efficiency and reliability. Schindler products can be found in many well-known buildings throughout Canada, including Scotia Plaza, Bay & Adelaide, World on Yonge, Edmonton Arena, Calgary Airport, and Vancouver Canada Line.
Mobility is the goal
ESSENTIAL FUNCTIONS: (In order of importance, including only usual duties and responsibilities.)
- Provide courteous, friendly, helpful and efficient service to external and internal customers on a regular and consistent basis
- Receive customer telephone requests for elevator and/or escalator service
- Gather complete and accurate customer, building and equipment information
- Enter customer data and all relative information utilizing SAP dispatching application
- Schedule and/or page Schindler elevator/escalator technicians
- Receive field technicians' responses to pages; communicate details of customers' request for service; obtain estimated time of arrival (ETA) at site information
- Call customers requesting service: convey field technicians' ETA at designated site for servicing
- Fully participate, cooperate and support a team effort in processing external and internal customers' calls for service
- Perform other duties as assigned by supervisor
Mobility needs you
Requirements:
- Expected to be skilled at providing excellent customer service and with appropriate etiquette in communications
- Typing and data entry
- Clear and courteous phone etiquette
- Ability to multi-task with a balance of high-level output in both efficiency and quality
- This is a 24/7 Call-Center.  You must be available to work flexible hours, including evening, overnights, weekends and holidays.
- Candidates may be scheduled 8 hours in one or the following potential shifts: 1st shift – 6a-5p; 2nd shift – 11a-1p; 3rd shift – 11p-7:30a.
Interested? Send us your complete application.

Christopher James Mazzerina
+19733976459

www.schindler.com
Schindler Elevator Corporation is an Equal Opportunity Employer. Our success has been built on innovation and our ability to identify with customers and respond to their needs. But most of all, we've achieved our standing by empowering our employees. We invite you to learn more about our company and to consider what we can offer - not a job, but a career - to people who have the skills and initiative to move ahead with Schindler.
br>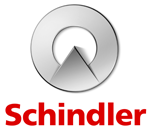 Apply now »