Send me alerts every days
Location: Holland, OH, Ohio, United States 
Requisition ID: 39325 
Schindler stands for mobility. Mobility needs experts.
Join our team in Holland, OH.
Founded in Switzerland in 1874, the Schindler Group is a leading global provider of elevators, escalators, and related services. Schindler mobility solutions move one billion people every day all over the world. Behind the company's success are over 60,000 employees in more than 100 countries.
With U.S. Headquarters in Morristown, New Jersey, Schindler Elevator Corporation is the North American operating entity of the Switzerland-based Schindler Group. Schindler is one of the leading global manufacturers of elevators, escalators and moving walks. Schindler employs over 5,000 people in more than 230 locations in North America. The company specializes in latest-technology engineering as well as mechanical and micro-technology products designed and rigorously tested for comfort, efficiency and reliability. Schindler products can be found in many well-known buildings throughout the US, including 4 World Trade Center, the Bank of America Tower and the Marriott Marquis in New York, Cowboys Stadium in Dallas and the Cleveland Clinic in Las Vegas.
Electronic Repair Technician
Mobility is the goal
 1. PREPARES WORK TO BE ACCOMPLISHED: Study assembly instructions, drawings, specifications, and parts lists; gathering parts, tools, materials, retro sheets, and cleaning broken boards. 
 
2. POSITIONS PARTS:  Follow established processes without approved and documented deviation; using fixtures; reading measurements, using knowledge of SMT procedures. 
 
3. VERIFIES SPECIFICATIONS: Self-inspecting documentation and completed board. 
 
4. RESOLVES ASSEMBLY PROBLEMS: Work with team to gather pertinent data, identify and evaluate options, and recommend a course of action through the use of a Continuous Improvement form. 
 
5. KEEPS EQUIPMENT OPERATIONAL: Complete preventive maintenance requirements, following manufacturer's recommendations; reporting malfunctions to the maintenance department. 
 
6. MAINTAINS SAFE& CLEAN WORKING ENVIRONMENT: Comply with procedures and rules. 
 
7. MAINTAINS SUPPLIES INVENTORY: Check stock to determine inventory level; anticipating needed supplies, placing orders for supplies, verifying receipt of supplies. Uses computer to keep inventory records correct. Cycle counts parts and boards and needed. 
 
8. CONSERVES RESOURCES: Receive incoming broken boards, verifying correct board level and serial number, imputing on computer to SAP system, and printing label for board. Unpacking all shipments, cleaning & recycling boxes & foam, and completing all necessary computer transactions. 
 
9. DOCUMENTS ACTIONS: Complete production, inventory, and quality forms accurately. Issuing work orders using SAP system. 
 
10. CONTRIBUTES TO TEAM EFFORT: Accomplish department/company results as needed; maintaining effective communications with teammates, customers, and suppliers; accepting new challenges; acting as mentor to new/temporary employees. 
 
TOOLS AND EQUIPMENT: Hand tools, power tools, soldering irons, component formers, computer, carousels, hydraulic lift, SMT airflow, mantis, solder vacuum. SAP Knowledge is a plus. 
 
PROCESS KNOWLEDGE: Interpreting drawings and assembly aides; hand soldering; trouble-shooting methods; repair techniques; safety procedures; Schindler quality; electro-static discharge control; inventory control; proper use and control of third tier documents; original document control. Receiving process, releasing and issuing work orders. 
 
Mobility needs you
 • Minimum education required to perform the job: High school diploma or the equivalent. 
 
• Prior PCB experience. Interpreting drawings and assembly aides; hand soldering; repair techniques; safety procedures; electro-static discharge control; inventory control; proper use and control of third tier documents; original document control.  
 
• Special skills: Working knowledge of Excel, Power Point and Word programs.  
 
• Upon successfully completing training/certification/recertification, will be responsible for conducting training in a positive environment that supports Schindler's core values to all PCB team trainees for anything within the scope of the training certification 
 
• Commit to 2 years in the role and if employee should refuse to train or quit, employee is responsible to reimburse the company the costs of the training on a pro-rated basis. 
Up to 10% (Must be willing to travel for off-site training certification) 
 
Do you want to move the future with us?
Equal opportunity/Affirmative Action employer.  All qualified applicants will receive consideration for employment without regard to age, race, color, religion, creed, sex, sexual orientation, marital status, gender identity, national origin, citizenship status, disability or protected veteran status.

Schindler is committed to ensuring that our Career Center is accessible to all jobseekers, including individuals with disabilities. If you are having difficulty with the application or the accessibility of this website, please contact Recruiting_Support.US@schindler.com
br>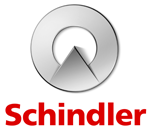 Apply now »