Location: Holland, OH, Ohio, United States 
Job ID: 63360 
We Elevate... You
Our mission is to keep cities and people around the world moving. Since 1874 Schindler has an outstanding reputation for not only elevating buildings, but the well-being of everyone who lives and works in them. Do you have the talent, ambition, and vision to help us elevate tomorrow's world?
 
Find out more about us here - Company Website or LinkedIn
As a leading employer in the urban mobility industry, we are always looking for a diverse group of people who can create exceptional value for our customers.
Join us as a
Engineer
Your Skills
To provide pre-sale and post-sale support for all specified products; provide leadership and instructions to other team members.
Responsible for coordinating implementation of new and existing products requiring engineering review prior to user purchase; establishes meetings and conducts reviews with representatives of all affected groups to ensure understanding and resulting ability to supply the product with the required quality level.  Communicates with responsible departments when discrepancies arise to ensure proper revisions/corrections are made.
Maintains and prepares Bills-of-Materials and Drawings, as appropriate, for products assigned to define product requirements for user purchase.
Develop prints, and related documents for accurate and effective production of required materials.
Request and administer quotations from outside organizations in response to customer requirements to accurately define products for customer purchase, and administer subsequent purchase orders with outside organizations, as necessary.
Accompany and support Sales Representatives, as appropriate, to develop product sales.
Analyzes product cost structure for the purpose of identifying cost savings opportunities and recommends changes to management as necessary.
Review deviations from product specification for incoming purchased material and approves deviations, as appropriate, when product quality is not impacted by the deviation.
Review deviations from product specification for assembled material and approve deviations, as appropriate, when product quality is not impacted by the deviation.
Provide technical support to Materials Department; ADAMS Sales & Marketing and customers.
Demonstrate effective communication skills through written and oral communications with peers, supervisors, customers, and suppliers.
Demonstrate an understanding of electronics & electro-mechanical technologies and of basic production methods.
Demonstrate a sense of quality by maintaining and communicating accurate information so that customer's needs are met.
Maintain and enhance skills and knowledge by attending training and development classes/seminars as required.
Your Experience
Bachelor's degree in an electrical engineering discipline.
2-5 years product or application engineering.
Will you join us and elevate tomorrow's World?
We look forward to receiving your complete online application.
For questions, please contact Pooja Gupta,
At Schindler Group we value inclusion and diversity, and practice equity to create equal opportunities for all. We endeavor that all qualified applicants will receive consideration for employment without regard to age, race, ethnic background, color, religious affiliation, union affiliation, gender, gender identity, sexual orientation, marital status, national origin, nationality, genetics and health, disability or veteran status.
If you would like assistance with the application process for this position, please contact the recruiter highlighted above who will be happy to help.
br>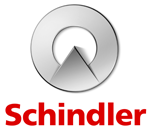 Apply now »