Location: Holland, OH, Ohio, United States 
Requisition ID: 56562 
Schindler stands for mobility. Mobility needs experts.
Join our team in Holland, OH.
Founded in Switzerland in 1874, the Schindler Group is a leading global provider of elevators, escalators, and related services. Schindler mobility solutions move one billion people every day all over the world. Behind the company's success are over 60,000 employees in more than 100 countries.
With U.S. Headquarters in Morristown, New Jersey, Schindler Elevator Corporation is the North American operating entity of the Switzerland-based Schindler Group. Schindler is one of the leading global manufacturers of elevators, escalators and moving walks. Schindler employs over 5,000 people in more than 230 locations in North America. The company specializes in latest-technology engineering as well as mechanical and micro-technology products designed and rigorously tested for comfort, efficiency and reliability. Schindler products can be found in many well-known buildings throughout the US, including 4 World Trade Center, the Bank of America Tower and the Marriott Marquis in New York, Cowboys Stadium in Dallas and the Cleveland Clinic in Las Vegas.
Manager Maintenance Methods
Mobility is the goal
Responsible for driving the maintenance and repair processes to ensure quality of maintenance is performed in the field as efficiently as possible.
Responsible for the continuous-improvement and updates on Owner's Manuals, MCPs, and applicable on-site documentation as required by the code.
Represent the service and repair business (MAINT) in the Product Cycle Process.
Act as a maintenance specialist and expert—works closely with various cross-functional groups within the organization.
Responsible for vital tracking, forecasting, and budgeting of maintenance metrics directly impacting efficiency and profitability.
Create a culture of quality and continuous improvements
Coordinate with cross-functional teams across SEC and Group EI (R&D, PGM, IMS, NI, FQE, etc.) in developing maintenance and repair processes.
Add value to cross-functional meetings in relation to design for maintainability and reliability in the interest of the service and repair business.
Coordinate with the code team to identify issues, provide analysis, and recommend control action and changes.
Manage documentation requirements including drafting and finalizing documents: Owner's Manuals, MCPs, on-site documentation, maintenance processes, repair processes, maintainability reports, maintenance specifications and concepts, PCP-PC 2.0 deliverables, etc.
Define, review, test, and modify existing maintenance and repair guidelines, processes, and work method statements.
Identify risks, review impact, and determine control measures based on product change requests affecting the service and repair business
Provide guidance and support in relation to code and Schindler requirements.
Analyze maintenance and reliability enterprise data to measure quality and effectiveness of processes.
Travel within North America to ensure proper maintenance standards are met.
Provide assistance and guidance to Service General Managers and Field Superintendents as needed.
Mobility needs you
ü
Preferably graduate in mechanical or electrical engineering, or at least have the right amount of experience to perform engineering assessments and evaluations
ü
Strong organization skills
ü
Ability to lead and add value to cross-functional meetings
ü
Ability to consolidate and communicate technical information
ü
Ability to gather and analyze field feedback and enterprise data
ü
Ability to perform site inspection and audits
Do you want to move the future with us?
Equal opportunity/Affirmative Action employer.  All qualified applicants will receive consideration for employment without regard to age, race, color, religion, creed, sex, sexual orientation, marital status, gender identity, national origin, citizenship status, disability or protected veteran status.

Schindler is committed to ensuring that our Career Center is accessible to all jobseekers, including individuals with disabilities. If you are having difficulty with the application or the accessibility of this website, please contact Recruiting_Support.US@schindler.com
br>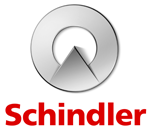 Apply now »