Location: Holland, OH, Ohio, United States 
Job ID: 63043 
We Elevate... You
Our mission is to keep cities and people around the world moving. Since 1874 Schindler has an outstanding reputation for not only elevating buildings, but the well-being of everyone who lives and works in them. Do you have the talent, ambition, and vision to help us elevate tomorrow's world?
 
Find out more about us here - Company Website or LinkedIn
As a leading employer in the urban mobility industry, we are always looking for a diverse group of people who can create exceptional value for our customers.
Join us as a
Test Technician
Your Skills
Tasks:
1.    Troubleshoot and repair printed circuit boards using automated board test systems.
2.    Test and repair small sub-assemblies.
3.    Setup and repair computers used on older elevator systems.
4.    Test and repair variable frequency drives.
5.    Test and repair control panels
Your Experience
Requirements:
1.    Requires high degree of accuracy, as work is not subject to verification or check. Probable errors may result in major expenditures, product or material loss, and/or loss of customers.
2.    Requires tact and discretion when interfacing with other departments in Holland, as well as field offices.
3.    Employee required to attend on-going training & development sessions.
4.    This position requires interaction with hourly production workers, and junior grade technicians for training and guidance. This position also interfaces with "Engineering" on an on-going basis to help solve problems and occasionally has contact with our field offices.
5.    Ability to lead/ assist other technicians/employees. 
6.    High School plus Associates Degree/ Electronics or equivalent training experience.
7.    Three to five years of related experience.
 
Will you join us and elevate tomorrow's World?
We look forward to receiving your complete online application.
For questions, please contact Pooja Gupta,
At Schindler Group we value inclusion and diversity, and practice equity to create equal opportunities for all. We endeavor that all qualified applicants will receive consideration for employment without regard to age, race, ethnic background, color, religious affiliation, union affiliation, gender, gender identity, sexual orientation, marital status, national origin, nationality, genetics and health, disability or veteran status.
If you would like assistance with the application process for this position, please contact the recruiter highlighted above who will be happy to help.
br>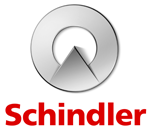 Apply now »