Location: Holland, OH, Ohio, United States 
Requisition ID: 56804 
Schindler stands for mobility. Mobility needs experts.
Join our team in Holland, OH.
Founded in Switzerland in 1874, the Schindler Group is a leading global provider of elevators, escalators, and related services. Schindler mobility solutions move one billion people every day all over the world. Behind the company's success are over 60,000 employees in more than 100 countries.
With U.S. Headquarters in Morristown, New Jersey, Schindler Elevator Corporation is the North American operating entity of the Switzerland-based Schindler Group. Schindler is one of the leading global manufacturers of elevators, escalators and moving walks. Schindler employs over 5,000 people in more than 230 locations in North America. The company specializes in latest-technology engineering as well as mechanical and micro-technology products designed and rigorously tested for comfort, efficiency and reliability. Schindler products can be found in many well-known buildings throughout the US, including 4 World Trade Center, the Bank of America Tower and the Marriott Marquis in New York, Cowboys Stadium in Dallas and the Cleveland Clinic in Las Vegas.
WGL - Shipping/Receiving
Mobility is the goal
PURPOSE OF POSITION
Leads a specific work group performing Shipping/Receiving activities within the plant.  This includes leadership responsibility for all team members with emphasis on mentoring, training, and developing.  This position does not have the authority to hire / fire / discipline co-workers or peers.  The WGL is responsible for supporting Company objectives, programs, and policies.  Also includes production responsibilities and expediting daily production.  The nature of this position is to lend help and assistance to ensure Work Group Members are able to perform.
MAJOR RESPONSIBILITIES
Essential Duties and Responsibilities include the following.  Other duties may be assigned. 
Safety
Conducts safety audits and inspections.  In-puts safety improvement suggestions

Adherence to all safety rules

Safety Observer Committee Resource

Addresses safety infractions - reports to Supervisor for preventative action
Quality
Research 500 orders and provide corrective action to prevent recurrence of issue's)

Research CQR's and provide corrective action to prevent recurrence of issue's)

Research defective material and provide corrective action to prevent recurrence of issue's)

Research audit findings (Internal and ISO) and initiate corrective action to prevent recurrence

Audit process/product to ensure compliance to standards and SAP documents

Initiate process improvements when failure modes are detected that prevent 100% complete and accurate product build
Cost
Seeks to reduce product and process cost through input from the team members and working with other functions to implement change

Notifies supervisor of potential unplanned costs

Ensure defective and scrap materials are properly transacted; ensure confirmations are completed.

Recognize errors in bills of material; use documented process to implement changes
ON-Time
Works as a production employee when needed or required

Fills in /ensures coverage for call-offs and vacation

Monitors takt time to standard operating procedures and provides support / training and removes barriers where needed

Solves daily material and supply problems
Employee Engagement
Participate in interviewing of new work group members

Conducts departmental new hire orientation

Insures all work group members are trained properly

Manages cross training program for all work group members

Provides feedback to Supervisor on employee performance

Maintains consistent application of plant policies and procedures
Team management
Informal authority with support from Supervisor

Informal coaching

Advise work group members of change and ensure revised work instructions are complete.

Communicates daily goals and results 

Plans daily work, schedules overtime, adjusts manpower within work group

Coordinates schedules and approves work group member vacation.
Performance Evaluation Criteria
To perform the job successfully, an individual should demonstrate the following:
Safety – The ability to work safely and proactively contribute to a safer work environment.
Quantity – The quantity of useful non-defective parts, pieces or work output yielded.
Quality – The demonstration of work duties which an employee should know and understand to produce quality, defect-free pieces or quality mistake-free work output.
Corrective Action – Work rule infractions within the last 365 days (non attendance).
Overtime, Weekends, Holidays – Willingness to voluntarily work extra hours.
Attendance – Faithfulness in coming to work daily and conforming to work hours.
Flexibility – The ability and willingness to work in other positions and Occupational Ladders.  Ability to move to the work.
Trainability – The ability to grasp and retain instructions.  The ability to apply acquired knowledge in unfamiliar situations.
Dependability - The ability to do required jobs well with a minimum of supervision.
Interpersonal Relationships – The behavior and perceived attitude that an individual uses when interacting with facilitators/managers, customers and co-workers.
Character – Responsibility for actions, is trustworthy and honest, supports Schindler values, objectives, code of conduct, and leadership. 
Mobility needs you
POSITION SPECIFICATIONS
To perform this job successfully, an individual must be able to perform each essential duty satisfactorily. The requirements listed below are representative of the knowledge, skill, and/or ability required. Reasonable accommodations may be made to enable individuals with disabilities to perform the essential functions.
Education - 2
Requires the use of addition, subtraction, multiplication and division including decimals and fractions, simple use of formulas, charts, tables, drawings, specifications, schedules, wiring diagrams together with the use of adjustable measuring instruments, graduates, and the like requiring interpretation, use and checking or reports, forms, records and comparable data. Must possess a H.S. diploma or GED.
Experience - 4
Over 3 years up to and including 5 years.

Initiative and Ingenuity - 4
Requires the use of considerable judgment to plan and perform unusual and difficult work where only general methods are available, and the making of broad decisions involving considerable initiative and ingenuity.
Physical Demand – 2
Light physical effort consisting of *
Continuously lifting or moving very light-weight material, or

Continuously lifting or moving material of negligible weight in difficult work positions, or

Frequently lifting or moving light-weight material, or

Frequently lifting or moving very light-weight material in difficult work positions, or

Occasionally lifting or moving average-weight material, or

Occasionally lifting or moving light-weight material in difficult work positions, or

Rarely lifting or moving heavy-weight material, or

Rarely lifting or moving average-weight material in difficult work positions, or
Mental or Visual Demand - 3
Continuous mental and visual attention; usually repetitive work or diversified operations requiring constant alertness or activity.
Responsibility for Equipment or Process - 1
Probable damage seldom over $500.
Responsibility for Material or Product - 3
Probable loss over $5000., but seldom over $12,000.            
Responsibility for Safety of Others - 2
Only reasonable care to own work necessary to prevent injury to others, and accidents, should they occur, would be minor in nature, such as cuts, abrasions, burns, bruises, etc.
Responsibility for Work of Others - 4
Responsible for more than 10 and up to and including 25 persons.
Working Conditions (dust, dirt, heat, fumes, cold, noise vibration, water, oil, etc.) - 2
Good working conditions. Exposed to any number of the above elements but with none present to the extent of being disagreeable.
Hazards - 2
Injuries improbable, except minor cuts, abrasions, burns, bruises, etc.
Additional Position Specifications
Computer Skills:
To perform this job successfully, an individual must possess basic computer skills necessary to access work instructions, blueprints and other job specific information such as SAP. 
Travel: 
Regular local travel may be required between facilities.  Limited regional travel may also be required.
Do you want to move the future with us?
Equal opportunity/Affirmative Action employer.  All qualified applicants will receive consideration for employment without regard to age, race, color, religion, creed, sex, sexual orientation, marital status, gender identity, national origin, citizenship status, disability or protected veteran status.

Schindler is committed to ensuring that our Career Center is accessible to all jobseekers, including individuals with disabilities. If you are having difficulty with the application or the accessibility of this website, please contact Recruiting_Support.US@schindler.com
br>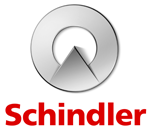 Apply now »