Send me alerts every days
Location: London, ON, Ontario, Canada 
Requisition ID: 36283 
Schindler stands for mobility. Mobility needs experts.
Join our team in London, ON.
Founded in Switzerland in 1874, the Schindler Group is a leading global provider of elevators, escalators, and related services. Schindler mobility solutions move one billion people every day all over the world. Behind the company's success are over 60,000 employees in more than 100 countries.
With U.S. Headquarters in Morristown, New Jersey, and Canadian Headquarters in Toronto, Ontario, Schindler Elevator Corporation is the North American operating entity of the Switzerland-based Schindler Group. Schindler is one of the leading global manufacturers of elevators, escalators and moving walks. Schindler employs over 5,000 people in more than 230 locations in North America. The company specializes in latest-technology engineering as well as mechanical and micro-technology products designed and rigorously tested for comfort, efficiency and reliability. Schindler products can be found in many well-known buildings throughout Canada, including Scotia Plaza, Bay & Adelaide, Edmonton Arena, Calgary Airport, and Vancouver Canada Line.
Junior Field Supervisor - Existing Installations (London)
Mobility is the goal
Primary Function 
The Junior Field Supervisor, Existing Installations is responsible for assisting with the supervision and management of Existing Installations activities. With a focus on meeting customer, regulatory, and efficiency requirements, this individual will ensure systems are kept current, coordinate department activities, and support special projects and initiatives. He/She will support health and safety processes as well as track financial expenditures for material and parts. 
Responsibilities 
Safety and Supervision Support
Implement customer and company requirements for quality, performance reliability and safety

Support EI supervisors with special projects and initiatives as well as day to day activities where required

Maintain and update manpower lists

Maintain vacation schedules for field employees

Coordinate training activities for EI department

Review and create correspondence for field employees

Assist with field visitations to assess readiness/progression of site conditions and its activities

Support health and safety processes and initiatives

Participate in Joint Health and Safety Committee meetings including researching of tabled issues, coordination of training activities, meeting minute distribution, and safety board maintenance

Annual review of field tooling and safety equipment requirements.
Process and Quality Management
Provide support to EI department with capacity planning techniques to assist with fulfillment in compliance with the department's delivery model

Assist with project cost control through the preparation, issuance and processing of contract change orders and the review of supplier invoices and crew time tickets to ensure accuracy and coding to proper accounts

Manage/support EI through updating and monitoring schedules

Maintain and update tool calibration database, and schedule calibrations

Ensure ISO compliance and support initiatives to ensure exceptional quality standards are met

Prepare various reports utilizing SAP and MS Office

Assist with the management, submission, filing and response to provincial safety authority reports and directives

Develop and maintain departmental procedures, and search for opportunities to streamline processes
Financial Support
Order parts and maintain material budgets and expenditures

Issue and file purchase orders for EI department
Customer Orientation and External Relations
Interpret customer concerns and assist with mobilizing the necessary internal resources in such a way that customer satisfaction is assured while cost is minimized

Ensure customer needs or enquires are met in a prompt, professional manner. Provide clear and written communications

Communicate with and assist with influencing business agents, inspectors, etc., in resolving disputes

Monitor service calls in assigned portfolio to assist with eliminating repetitive calls

Assist with turn-overs to customers
Mobility needs you
Knowledge 
Bachelor's degree – preferably in Business or Engineering

2-3

years in elevator industry or related experience, or a similar industry which includes the sales and servicing of capital equipment
 Critical Skills 
Proficient in MS Office

Communication: Communicate clearly and articulately

Customer Service: Demonstrate costumer focus through improving performance

Organization: Possess excellent organization skills with the ability to balance high volume of activities and changing priorities

Presentation: Ability to present materials clearly

Problem Solving: Information seeking and achievement orientation, ability to solve problems both independently and collaboratively  

Teamwork: Ability to interact with all levels and foster a teamwork relationship

Demonstrate the ability to embrace new concepts and change as well as seek new ways of doing things
Do you want to move the future with us?
Schindler Elevator Corporation is an Equal Opportunity Employer. Our success has been built on innovation and our ability to identify with customers and respond to their needs. But most of all, we've achieved our standing by empowering our employees. We invite you to learn more about our company and to consider what we can offer - not a job, but a career - to people who have the skills and initiative to move ahead with Schindler.
br>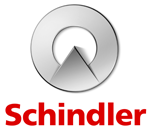 Apply now »