Compartir esta oferta de trabajo
Localización: Madrid alcobendas, Madrid, España 
ID de la solicitud: 62462 
Schindler representa movilidad. La movilidad require expertos.
Únete a nuestro equipo de Madrid alcobendas.
Fundado en Suiza en 1874, el Grupo Schindler es uno de los principales proveedores mundiales de ascensores, escaleras mecánicas y servicios asociados. Las soluciones de movilidad de Schindler mueven a mil millones de personas cada día en todo el mundo. Detràs del éxito de la compañía hay 60000 empleados es màs de 100 países.
Schindler, S.A., a lo largo de más de cinco décadas, ha estado presente en importantes acontecimientos de la vida industrial y económica en nuestro país, tanto en grandes infraestructuras (Recinto Ferial de la Expo de Sevilla, Ciudad Olímpica de Barcelona, Ferrocarriles Metropolitanos de Valencia, Madrid, etc.) como en centros comerciales y obras residenciales. Schindler mantiene en España un gran parque de ascensores y escaleras mecánicas, con una plantilla de más de 2.500 personas, de las cuales, aproximadamente, 1.800 están asignadas al área de montaje y mantenimiento. Hoy, Schindler está presente en todo el territorio nacional mediante una organización descentralizada compuesta por 4 Direcciones de Operaciones, 17 Sucursales, 24 Delegaciones y varios Puntos de Asistencia.
Global Digital Finance Manager - Business Intelligence
La movilidad es nuestro objetivo
Global Digital Finance Manager – Business Intelligence
Schindler Global Reporting Solutions (GRS)
Schindler is looking for you as our Global Digital Finance Manager – Business Intelligence. You are part of a strong and fast-growing international innovation team – called Global Reporting Solutions (GRS) – with the goal to digitize our business management across the globe to lead with data insights. GRS is part of the Global Finance Organization and has hubs in Ebikon (Switzerland) and Madrid (Spain). As a Product Owner (PO), you are responsible for the strategy, design and further development of our reporting solutions - from idea generation to implementation and adoption. You focus on leading two major break-through solutions: Data as a Service (DaaS) and Self-Service reporting. In DaaS, you innovate from scratch to set up our new end-to-end solution that will allow the organization to leverage data insights as a business asset at scale with thousands of users. In Self-Service reporting, you manage and further develop our already globally deployed best-practice solution for self-service reporting. To make a difference, you unite experts across Schindler, understand user needs, plan product increments, and lead your own team to elevate how we drive our business with data. You will be reporting to the Head GRS based in Ebikon, Switzerland.
The position will be based either in Ebikon (Switzerland) or Madrid (Spain).
We are looking for a people-minded technologist, who is passionate about analytics & reporting, an experienced product owner, solid problem-solver, with proven ability to operate and deliver in a fast-paced, dynamic environment, while meeting our high-quality standards. Candidates need a well-rounded background to balance the line between BI and the business.
You will mainly be responsible for:
Collaborating with users to understand, anticipate and translate their needs into product requirements and acting as a PO for Global BI solutions mainly Data as a Service and Self-Service reporting and future new BI solutions.

Leveraging and growing a significant BI power user network (our local BI team structure in countries and our community of 400+ members around the world).

Defining the vision of our Data as a Service and Self-Service solution and future new BI solutions for Global Functions and creating a product road map.

Refine and manage the governance model for Data as a Service and Self-Service Reporting.

Managing the product backlog and prioritizing them based on changing requirements.

Leading all stages of product creation including design, development, and testing by leveraging Scrum meetings and product sprints.

Enabling your international team to master the key steps required for the next product iterations and continuously shipping updates and value to the BI community.
La movilidad te necesita
Furthermore, you stand out if you:
5+ years of working experience as a management consultant, and/or product owner in a multinational company

Have prior experience in defining and implementing Data as a Service (DaaS) and Self-Service reporting strategies ideally with Power BI. Familiar with Microsoft Azure solutions

Agile project management experience with an ability to keep eyes on the big picture while working on the details.

Profound understanding of core SAP processes (e.g. FICO, SD, Contracts) in a globally operating manufacturing company and experience with KPI and value driver definition.

Strong problem solver, highly organized; able to structure and manage large quantities of complex information eager to deploy industry best practice at scale.

Proven success in contributing to a team-oriented environment.

Evangelist for change management and driving digitalization within a multinational environment.

Fluency in English and proactive communication effectively with all levels of staff and management.
¿Quieres mover el futuro con nosotros?
¿Te interesa? Envíanos tu solicitud cumplimentada.

Beatriz Perez
(+34) 916576078x16078
En el Grupo Schindler valoramos la inclusión y la diversidad, y practicamos la equidad para crear igualdad de oportunidades para todas las personas. Nos esforzamos por que todos los candidatos cualificados sean tomados en consideración para el empleo sin importar la edad, la raza, el origen étnico, el color, la afiliación religiosa, la afiliación sindical, el género, la identidad de género, la orientación sexual, el estado civil, el origen nacional, la nacionalidad, la genética y la salud o la discapacidad.
br>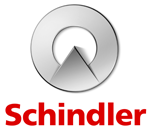 Enviar candidatura ahora »