Send me alerts every days
Location: Miami, FL, Florida, United States
Requisition ID: 35365
Schindler stands for mobility. Mobility needs experts.
Join our team in Miami, FL.
Founded in Switzerland in 1874, the Schindler Group is a leading global provider of elevators, escalators, and related services. Schindler mobility solutions move one billion people every day all over the world. Behind the company's success are over 60,000 employees in more than 100 countries.
With U.S. Headquarters in Morristown, New Jersey, Schindler Elevator Corporation is the North American operating entity of the Switzerland-based Schindler Group. Schindler is one of the leading global manufacturers of elevators, escalators and moving walks. Schindler employs over 5,000 people in more than 230 locations in North America. The company specializes in latest-technology engineering as well as mechanical and micro-technology products designed and rigorously tested for comfort, efficiency and reliability. Schindler products can be found in many well-known buildings throughout the US, including 4 World Trade Center, the Bank of America Tower and the Marriott Marquis in New York, Cowboys Stadium in Dallas and the Cleveland Clinic in Las Vegas.
Field Branch Administrator
Mobility is the goal
Schindler Elevator Corporation currently has an opportunity for a Field Branch Administrator. This role will provide support to Schindler's service and repair business and will work closely with the Branch Manager, Sales Representatives, Field Superintendents and Field Technicians to ensure efficient, effective and quality work. The most important criteria for this role is excellent organizational skills, as well as the ability to handle multiple tasks simultaneously. This individual must exercise diplomacy in dealing with people at all levels of the Schindler organization, from Managers to Field Technicians, and his/her attitude must convey Schindler's commitment to quality products and services.

Additional responsibilities include: 
Administrates time ticket preparation and computerized field payroll processing with special respect to Best Demonstrated Practices (BDP) and Quality reporting. Coordinates material, manpower and shipments for service, modernization, repair or new construction projects in line with project schedules.
Interface with Sales and Field receiving and distribution of all notices of schedule; maintain general order number log; provide flow of delivery dates; preparation of Project Construction manuals; coordinate delivery of materials to job site with manpower availability; make available any related information to both Sales and Field and complete maintenance of customer base via SAP system.
Analyze manpower and job loading requirements with respect to BDP.
Assist with Region Safety Program, prepare OSHA report, review violations and recommend resolutions.
Compile reports, do general typing and perform other assignments as directed.
Respond to routine phone calls and refer calls and/or visitors to appropriate staff.
Assist with and arrange travel reservations and accommodations.
Organize, maintain and assume custodial responsibility for files, record systems and other data.
Compile and transmit monthly EEO accumulations to Department of Labor and general contractors.
Maintain Workers Compensation files and related OSHA reports.
Prepare and distribute all SAP reports each month as directed by manager.
Assemble and track Service FPO order activities, assigning order numbers, purchase order numbers and follow-up to billing.
Mobility needs you
High school diploma or equivalent required.
Two years college, preferably in Business Administration with some technical on the job experience preferred.
Minimum of 3 years' experience in office support position; 5+ years preferred. Computer proficiency including Microsoft Word and Excel, database entry, payroll and accounts payable processing required 
br>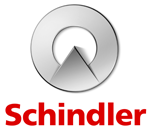 Apply now »