Location: Minneapolis/St. Paul, MN, Minnesota, United States 
Requisition ID: 59223 
Schindler stands for mobility. Mobility needs experts.
Join our team in Minneapolis/St. Paul, MN.
Founded in Switzerland in 1874, the Schindler Group is a leading global provider of elevators, escalators, and related services. Schindler mobility solutions move one billion people every day all over the world. Behind the company's success are over 60,000 employees in more than 100 countries.
With U.S. Headquarters in Morristown, New Jersey, Schindler Elevator Corporation is the North American operating entity of the Switzerland-based Schindler Group. Schindler is one of the leading global manufacturers of elevators, escalators and moving walks. Schindler employs over 5,000 people in more than 230 locations in North America. The company specializes in latest-technology engineering as well as mechanical and micro-technology products designed and rigorously tested for comfort, efficiency and reliability. Schindler products can be found in many well-known buildings throughout the US, including 4 World Trade Center, the Bank of America Tower and the Marriott Marquis in New York, Cowboys Stadium in Dallas and the Cleveland Clinic in Las Vegas.
Project Coordinator MOD
Mobility is the goal
Project Coordinator MOD

PRIMARY FUNCTION / POSITION OVERVIEW:
The Modernization Project Coordinator is the link between the sales and operations functions. The most important criteria for this role are proven project management experience. As a Schindler Project Coordinator, the candidate's role will be to work with sales reps, field operations and customers to ensure specifications are completely met; to work with Schindler superintendents and engineering to resolve technical problems; and, to work with local and regional management to ensure high quality and financially successful installations. This role is customer focused; therefore, the selected candidate must be able to connect with people and form outstanding customer relationships to advance Schindler's presence in the marketplace and ensure achievement of the organization's financial goals. The Modernization Project Coordinator reports directly to the Modernization Territory Operations Manager.
ESSENTIAL FUNCTIONS:
Describe the key responsibilities of the position in order of importance and identify % of time spent on that responsibility.
   
•    Project Management of the Schindler Modernization Product Line    
•    Responsibility acquisition after final contract execution and down payment secured by Sales Rep at award of project    
•    Maintain document control by following Schindler Fulfilment+ Methods    
•    Prepare and send submittal packages and related documentation to customers    
•    Review returned submittal packages from customer and provide proper communication related to documents
•    Order and provide insurance certificates for customer        
•    Track invoice collections for progress payments & monitor bad debt    
•    Submit & Process Change Orders internally and to customer
•    Assists Superintendent in the handling of CQRs, 500 orders and more complex project work
•    Work directly with Superintendent to track job progress and notify customer of any issues
•    Interface with superintendent and engineering to resolve technical problems
•    Files Applicable Project Permits and scheduling equipment inspections in partnership with Superintendent
•    Create & submit certified payroll    
•    Prepare M/W/DBE Paperwork    
•    Create & process purchase orders in partnership with Superintendent    
•    Submit close out documents to customer    
•    Internal project turnover to Schindler Service Department in partnership with Superintendents    
•    Submit close out document for internal project closeout        
        
 
Mobility needs you
Minimum Education Level: Bachelors Degree
Major: Engineering, Construction Management, Project Management, Business, Finance or related field project or construction management experience

FUNCTIONAL/TECHNICAL EXPERTISE
1. Strong background in the Modernization business
2. Experience in the sales and operations area
3. Excellent communication skills, especially regarding customer communication
4. Strong stakeholder management skills
 
Do you want to move the future with us?
Equal opportunity/Affirmative Action employer.  All qualified applicants will receive consideration for employment without regard to age, race, color, religion, creed, sex, sexual orientation, marital status, gender identity, national origin, citizenship status, disability or protected veteran status.

Schindler is committed to ensuring that our Career Center is accessible to all jobseekers, including individuals with disabilities. If you are having difficulty with the application or the accessibility of this website, please contact Recruiting_Support.US@schindler.com
br>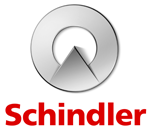 Apply now »