Location: Montreal, QC, Quebec, Canada 
Job ID: 65502 
We Elevate… You
Join Schindler and help us elevate our world: Use your skills to allow megacities to grow. With our elevators and escalators, we keep the urban world moving.
 
Since 1874 Schindler has been a Citymaker with proud reputation for elevating not only buildings, but the well-being of everyone who lives and works in them. People, passion, and innovation are the pillars of our success.
Join us as a
Branch Manager (Saint John, New Brunswick)
We Elevate... Your Responsibilities
The Branch Manager is responsible for all aspects of the management of Schindler's Branch office. In alignment with the company's overall goals, the incumbent will manage the Branch to achieve high levels of customer satisfaction, improve employee motivation, growth of the business and improve profitability.             He/She will guide the sales effort within the Branch, for new installation, modernization, and service sales, as well as manage field operations of new installation, modernization and service activities, to ensure equipment is installed and services are delivered with maximum efficiency. Additionally, he/she will ensure all administrative requirements are properly executed.
Financial Management
Working with the President and Vice President - Finance, and within the guidelines of the company, support the development of and administer an annual budget and business plan

Manage Branch activities to ensure business plan goals are met or exceeded

Manage all field activities for the most cost effective results

Control Branch expenses optimizing the management of Branch purchases and stocks in accordance with Company policies
People Leadership
Provide leadership and direction to Branch employees

Manage direct reports through providing coaching, mentorship, guidance and constructive feedback to promote employee development

Follow Schindler's performance management process including conducting employee evaluations, setting objectives, and assessing results

Create and execute training and development plans for all Branch employees

Oversee local labor relations to maximize productivity and performance

Effectively communicate necessary information to keep employees informed of Branch initiatives, achievement of targets, and to resolve Branch issues
Health and Safety
Lead health and safety at a Branch level through driving a culture of safety in the field and ensuring health and safety policies and procedures are actively adhered to and applied to the business

Ensure safety training and communications are delivered in accordance with company requirements

Support the investigation and review of major occupational incidents, worker's compensation claims and product liability claims to identify root cause(s) and implement corrective preventative actions
Participate in health and safety related activities including Joint Health and Safety Committee meetings and safety audits
Sales Management and Customer Orientation
Lead the Branch modernization and service sales effort, including supporting key sales negotiations and the development of sales proposals

Identify and pursue major potential customers to drive and support strategic growth objectives

Develop and maintain a strong relationship with key branch customers

Represent Schindler in the business community
Quality and Process Management
Provide leadership for quality initiatives to ensure compliance with business obligations and customer requirements

Manage ongoing program of project field audit to assurance conformance of performance standards of quality, completeness and safety. Analyze root causes for deviations and set up corrective actions

Manage service delivery in support of assuring uniform application of preventative maintenance procedure while controlling manpower to minimum level

Guide administration activities, to ensure process effectiveness and ISO compliance

Assure full utilization of Schindler systems and tools including compliance with established Best Demonstrated Practices (BDP) in all areas

Ensure all branch activities are conducted in full compliance with Schindler's Code of Conduct
THIS POSITION IS LOCATED IN SAINT JOHN, NEW BRUNSWICK
We Elevate... Your Best Self
Knowledge
(Education and Work Experience)
BA in Business or BSc Engineering

5-8

years in elevator industry or related experience, or a similar industry which includes the sales and servicing of capital equipment

, with at least 3-5 of those years in a supervisory or management position
Critical Skills
Proficient in MS Office

Analytical: ability to think conceptually to have impact

Coaching and Mentoring: ability to motivate and guide team members

Communication: Ability to articulate vision and communicate strategy across all levels of the organization

Leadership: Possess solid leadership skills

People Management: Ability to select, train, supervise and evaluate staff

Persuasion: Persuasion is required both internally and externally. Branch employees, support staff, suppliers, consultants, government authorities, internal support groups and customers must frequently be motivated to act or react in a manner to support credibility

Presentation: Ability to present materials clearly and engage audience

Problem Solving: Ability to interpret complex commercial concerns and identify and mobilize appropriate resources, with minimum negative impact; ability to fully understand the problem, assess responsibility, explore alternatives, develop creative solutions and negotiate settlements

Teamwork: Ability to interact with all levels and be an integral part of the operation

Strategy: Demonstrate the ability to take the role to that of a Strategic partner with the organization

Demonstrate the ability to embrace new concepts and change as well as seek new ways of doing things.
br>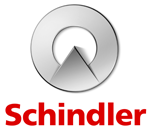 Apply now »