Location: Montreal, QC, Quebec, Canada 
Requisition ID: 53810 
Schindler stands for mobility. Mobility needs experts.
Join our team in Montreal, QC.
Founded in Switzerland in 1874, the Schindler Group is a leading global provider of elevators, escalators, and related services. Schindler mobility solutions move one billion people every day all over the world. Behind the company's success are over 60,000 employees in more than 100 countries.
With U.S. Headquarters in Morristown, New Jersey, and Canadian Headquarters in Toronto, Ontario, Schindler Elevator Corporation is the North American operating entity of the Switzerland-based Schindler Group. Schindler is one of the leading global manufacturers of elevators, escalators and moving walks. Schindler employs over 5,000 people in more than 230 locations in North America. The company specializes in latest-technology engineering as well as mechanical and micro-technology products designed and rigorously tested for comfort, efficiency and reliability. Schindler products can be found in many well-known buildings throughout Canada, including Scotia Plaza, Bay & Adelaide, Edmonton Arena, Calgary Airport, and Vancouver Canada Line.
Maternity Contract-Account Representative/ Représentant des comptes de vente-Nouvelles Installations
Mobility is the goal
Primary Function
The Account Representative NI identifies opportunities through key customer contacts and industry information. He/She locates sources for sale of company products and services. The Sales Account Representative NI analyzes and reviews specifications and construction drawings to prepare estimates, prepare documentation for prospective and current customers, and ensure it is communicated appropriately. 
Responsibilities
New Installation Sales
Understand financial goals and expectations of company, and meet and/or exceed assigned sales and customer objectives

Plan, develop and implement sales strategies to lead negotiations that are consistent with internal strategy while, at the same time, reflective of customer requirements and competitive offerings

Assemble and present information for new installation offerings

Identify and pursue potential customers to drive and support strategic growth objectives

Analyze customer needs and secure desirable business through application of company products and services

Source, analyze, communicate and apply competitive data for competitive advantage to company, and provide recommendations for market target pricing
Process Management and Administration
Develop sales proposals and prepare estimates for the sale of company products and services

Assure full utilization of systems and follow best demonstrated practices (BDP)

Prepare and maintain required customer information and files in accordance with established procedures

Work in cooperation with Contract Control on sales contract agreements

Accounts receivable management for assigned accounts, and expedite final payment on new installation projects when the elevator is completed

Participate in company professional development programs to enhance working knowledge of elevator company products, services and procedures
Customer Orientation
Build and maintain favorable client relationships

Ensure customer needs or enquires are met in a prompt, professional manner through effective communications, and follow customer complaints to satisfactory resolution

Interpret customer concerns and mobilize the necessary internal resources in such a way that customer satisfaction is assured while cost and employee resources disruption is minimized

Assist architects and/or developers with application of company products through layout data and specification
Fonction Principale
Le représentant des comptes de vente NI détecte les occasions d'affaires à travers des contacts-clés avec la clientèle et l'information relative à l'industrie. Il trouve les sources pour la vente des produits et services de la compagnie. Le représentant des comptes de vente NI analyse et révise les spécifications et dessins de construction afin de préparer des estimés et autres documents destinés aux clients potentiels et actuels, et il s'assure que ces documents leur sont transmis de manière appropriée.
Responsabilités
Vente de nouvelles installations
Comprendre les objectifs financiers et les attentes de la compagnie, et atteindre et/ou excéder les objectifs de vente établis et les objectifs du client.

Planifier, élaborer et appliquer des stratégies de vente afin de mener des négociations qui, tout en étant compatibles avec la stratégie interne, traduisent les exigences du client et tiennent compte des offres des compétiteurs.

Assembler et présenter l'information relative aux offres de nouvelles installations.

Repérer et approcher les clients potentiels de manière à mettre en œuvre et à soutenir les objectifs de croissance à long terme.

Analyser les besoins des clients et conclure des ententes commerciales souhaitables à travers l'application des produits et services de la compagnie.

Recueillir, analyser, communiquer et appliquer les données relatives aux compétiteurs afin de procurer un avantage compétitif à la compagnie, et émettre des recommandations pour l'établissement des prix-cibles du marché.
Gestion des processus et administration
Élaborer des propositions de vente et préparer des estimés pour la vente des produits et services de la compagnie.

Assurer la pleine utilisation des systèmes et appliquer les pratiques exemplaires.

Préparer et tenir à jour les renseignements relatifs aux clients et les dossiers, selon les besoins et les procédures établies.

Travailler en collaboration avec le Service de contrôle des contrats pour l'élaboration des ententes contractuelles de vente.

Gérer les comptes à recevoir liés aux contrats qui lui sont assignés et accélérer le règlement final des comptes de nouvelle installation une fois l'ascenseur installé.

Participer aux programmes de développement professionnel de la compagnie afin d'accroître sa connaissance des produits, services et procédures de la compagnie.
Approche client
Établir et maintenir des relations favorables avec la clientèle.

S'assurer de répondre aux besoins ou demandes de renseignements des clients d'une manière rapide et professionnelle à travers des communications efficaces, et assurer le suivi des plaintes des clients jusqu'à une résolution satisfaisante.

Interpréter les préoccupations des clients et mobiliser les ressources internes nécessaires d'une manière telle que la satisfaction des clients soit assurée tout en réduisant au minimum les coûts inhérents et la perturbation des effectifs.

Assister les architectes et/ou promoteurs dans l'application des produits de la compagnie à travers les spécifications et données de configuration.
Mobility needs you
Knowledge
Bachelors' Degree – preferably in Engineering or Business

5 - 8 years

in elevator industry or related experience, or a similar industry which includes the sales of capital equipment, construction project management experience is an asset.

       
Critical Skills
Capable to read construction-based documents (specifications, drawings and contracts)

Proficient in MS Office

Bilingualism is a must (French and English, both spoken and written)

Communication: Communicate clearly and articulately

Customer Service: Demonstrate costumer focus through improving performance; Demonstrate commitment to customer service through improving customer satisfaction

Negotiation: Ability to negotiate both persuasively and effectively in a tactful manner so as to gain customers' acceptance

Persuasion: Motivate customers to act or react in a manner to support business growth

Presentation: Ability to present materials clearly and engage audience

Problem Solving: ability to fully understand the problem, assess responsibility, explore alternatives, develop creative solutions and negotiate settlements

Teamwork: Ability to interact with all levels and be an integral part of the operation
Connaissances
Baccalauréat – préférablement dans les domaines de l'ingénierie ou de l'administration des affaires.

Expérience de 5 à 8 ans dans l'industrie des ascenseurs ou dans un domaine connexe ou une industrie similaire, comprenant la vente de biens d'équipement. Une expérience de la gestion de projets de construction est un atout.
Compétences essentielles
Capacité de lire des documents de projets de construction (spécifications, dessins et contrats).

Bonne maîtrise des logiciels de la suite MS Office.

Bilinguisme essentiel (français et anglais, tant à l'oral qu'à l'écrit).

Communication : habileté à communiquer clairement et de manière articulée.

Service clientèle : approche axée sur la clientèle, démontrée par l'amélioration du rendement; engagement à l'égard du service clientèle, démontré par l'accroissement de la satisfaction des clients.

Négociation : capacité de négocier de manière à la fois persuasive et efficace tout en faisant preuve de tact afin d'obtenir l'assentiment des clients.

Persuasion : capacité de motiver les clients à agir ou à réagir d'une manière favorisant la croissance de la compagnie.

Présentation : capacité de présenter clairement le matériel et de capter l'attention d'un auditoire.

Résolution de problèmes : capacité de comprendre l'entièreté d'un problème, d'en déterminer la responsabilité, d'explorer les alternatives, d'élaborer des solutions créatives et de négocier des règlements.

Travail d'équipe : capacité d'interagir avec des personnes de tous les niveaux hiérarchiques et de faire partie intégrante des activités de la compagnie.
Do you want to move the future with us?
Schindler Elevator Corporation is an Equal Opportunity Employer. Our success has been built on innovation and our ability to identify with customers and respond to their needs. But most of all, we've achieved our standing by empowering our employees. We invite you to learn more about our company and to consider what we can offer - not a job, but a career - to people who have the skills and initiative to move ahead with Schindler.
br>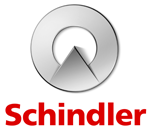 Apply now »