Location: Montreal, QC, Quebec, Canada 
Requisition ID: 56789 
Schindler stands for mobility. Mobility needs experts.
Join our team in Montreal, QC.
Founded in Switzerland in 1874, the Schindler Group is a leading global provider of elevators, escalators, and related services. Schindler mobility solutions move one billion people every day all over the world. Behind the company's success are over 60,000 employees in more than 100 countries.
With U.S. Headquarters in Morristown, New Jersey, and Canadian Headquarters in Toronto, Ontario, Schindler Elevator Corporation is the North American operating entity of the Switzerland-based Schindler Group. Schindler is one of the leading global manufacturers of elevators, escalators and moving walks. Schindler employs over 5,000 people in more than 230 locations in North America. The company specializes in latest-technology engineering as well as mechanical and micro-technology products designed and rigorously tested for comfort, efficiency and reliability. Schindler products can be found in many well-known buildings throughout Canada, including Scotia Plaza, Bay & Adelaide, Edmonton Arena, Calgary Airport, and Vancouver Canada Line.
New Installations Coordinator-Montreal
Mobility is the goal
Primary Function
The New Installations Coordinator is responsible for managing and continuously improving support and coordination services for all New Installation projects from award through to close out. This will involve customer interaction, process management, and the detailed planning and organization of projects, including ordering construction related material, receiving parts, and conducting construction and modernization site visitations.
Responsibilities
Administration
Assist New Installation team in all aspects of their jobs, including processing project documentation, dealing with suppliers, field requests, and customer requests

Prepare required documentation for New Installations turn-over

Prepare and send project documents, correspondence and manuals as required

Attend construction meetings, prepare and distribute minutes

Ensure project billings and vendor invoices are accurate

Assist with collections

Maintain technical and ISO databases

Filing and other administrative duties
Process Management
Support bid and quotation process

Review customer contracts to ensure they coincide with Schindler installation policies

Monitor and update SAP and Project Planner to ensure all major project milestone dates are met

Assist with coordinating and receiving material in warehouse, as well as coordinating shipping and deliveries to sites

Assist with project cost control through the preparation, issuance and processing of contract change orders and the review of supplier invoices and construction crew time tickets to ensure accuracy and coding to proper accounts

Assist with maintaining project milestones by assisting Sales with the approvals process

Plan, monitor and control TSSA submission process to meet project schedule

Plan and coordinate TSSA Inspections of all Projects

Maintain and follow up on forecasting for financial purposes
Customer Orientation
Communicate with customers both internal and external including general contractors, architects and other trades

Apply knowledge of Elevator and Building code requirements to respond to customer or architect inquiries

Assist with turn-over to customers
Health and Safety
Participate in Safety Committee meetings including researching of tabled issues, coordination of training activities, meeting minute distribution, and safety board maintenance

Annual review of field tooling and safety equipment requirements.

Assist with audit preparation
New Installation
Organize provincial Safety Authority Inspections and monitor their progress

Monitor the New Installation weekly labor plan and complete budget and forecast updates

Assist with New Installation activities as required
Mobility needs you
Knowledge
University Degree 

3-5 years professional working experience
Critical Skills
Technical proficiency and/or construction experience

Proficient in MS Office

Communication: Excellent verbal and written communication skills

Organization: Possess excellent organization skills with the ability to balance high volume of activities and changing priorities

Problem Solving: Information seeking and achievement orientation, ability to solve problems both independently and collaboratively  

Teamwork: Ability to interact with all levels and foster a teamwork relationship
Do you want to move the future with us?
Schindler Elevator Corporation is an Equal Opportunity Employer. Our success has been built on innovation and our ability to identify with customers and respond to their needs. But most of all, we've achieved our standing by empowering our employees. We invite you to learn more about our company and to consider what we can offer - not a job, but a career - to people who have the skills and initiative to move ahead with Schindler.
br>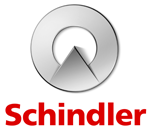 Apply now »