Send me alerts every days
Schindler stands for mobility. Mobility needs experts.
Join our team in Boston, MA.
Field Quality Excellence Auditor
Founded in Switzerland in 1874, the Schindler Group is a leading global provider of elevators, escalators, and related services. Schindler mobility solutions move one billion people every day all over the world. Behind the company's success are over 60,000 employees in more than 100 countries.
Mobility is the goal
Product Safety is one of Schindler's top priorities. To support the Product Safety Initiative in the US we are searching for an individual with distinct elevator know how to audit Corporate Product Safety Inspections in districts / branches at customer sites. The Technical Expert supports the different Safety Responsibilities to ensure control implementation of technical requirements and execution of SAIS, CPSI 5 CPSI 2 and other safety rules and processes for SEC.
Ensure our New Installation / Modernized Elevators and Escalators are safe for turnover to our customers and riding public.

Ensure adequate implementation and follow up of CPSI 2 and CPSI 5-year safety test rules and process

Regularly witness SAIS completions and conduct periodic audits of CPSI 2 and CPSI 5-year inspections

Review and stay current on SAIS checks and latest elevator and escalator codes to align with Group Organization Norm ON 0-17025

Review and stay current on latest CPSI 1, 2 & 5 / CAT 1 & 5 checks and latest elevator and escalator codes to comply with Group Organization Norm 0-17024

Review rules for changes, updates, local adaptations and translations for SAIS and CPSI

Documentation of SAIS completion and CPSI audits and other reports completed

Support other business units in the investigation and analysis of product related accidents

Perform other safety and quality level audits as needed

Support Technical Compliance Office Audit 

Self-motivated and ability to work independently to accomplish goals and tasks

Perform on the job inspections including car tops, pits, etc.

Reports directly to FQE Lead Area FQE Manager
(The position can be based at any of the Area East branch offices.)
This position will require up to 90% travel.
Mobility needs you
Degree in Mechanical or Electrical Engineering preferred and/or equivalent safety inspection experience
Quality Elevator Inspector (QEI) certification or equivalent desired
Extensive experience (10+ years) with new construction installation.
Prior experience in elevator field operations, new installations or existing installations and/or engineering
Responsible for conducting new installation and MOD turnover inspections as assigned for compliance with Schindler and ASME standards and completion of all turnover inspection documentation.
Inspections will be typically executed along with the local jurisdiction inspector where appropriate.
Solid knowledge of elevator norms and codes
Identify any safety related non-conformances during inspection.  Offer guidance on non-conformance resolution (same day if possible). Report on all installation standards non-conformances, including reporting data to the responsible Schindler management
Offer constructive feedback to installation team on installation issues and safety non-conformances after each inspection and safety tests (follow-up email/phone call. Persuasive and strong in follow up; good customer and people orientation)
Ability to convey self-confidence and communicate effectively for the purpose of training, sharing information and providing feedback (verbal and written)
Do you want to move the future with us? If so, we would like to meet you, and look forward to receiving your complete application documents.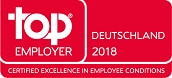 Apply now »