Send me alerts every days
Location: Morristown, NJ (North Jersey), New Jersey, United States
Requisition ID: 33744
Schindler stands for mobility. Mobility needs experts.
Join our team in Morristown, NJ (North Jersey).
Founded in Switzerland in 1874, the Schindler Group is a leading global provider of elevators, escalators, and related services. Schindler mobility solutions move one billion people every day all over the world. Behind the company's success are over 60,000 employees in more than 100 countries.
With U.S. Headquarters in Morristown, New Jersey, Schindler Elevator Corporation is the North American operating entity of the Switzerland-based Schindler Group. Schindler is one of the leading global manufacturers of elevators, escalators and moving walks. Schindler employs over 5,000 people in more than 230 locations in North America. The company specializes in latest-technology engineering as well as mechanical and micro-technology products designed and rigorously tested for comfort, efficiency and reliability. Schindler products can be found in many well-known buildings throughout the US, including 4 World Trade Center, the Bank of America Tower and the Marriott Marquis in New York, Cowboys Stadium in Dallas and the Cleveland Clinic in Las Vegas.
Sales Representative - EI
Mobility is the goal
The most important criteria for this role is a proven successful track record of sales. This individual must be motivated to both achieve outstanding results and succeed in a competitive environment. As a Schindler Existing Installation Sales Representative, the candidate's role will be to pursue elevator and escalator service, maintenance, repair, and upgrade sales opportunities, as well as to build customer relationships in order to promote account retention and customer satisfaction.
The successful candidate will be a person of character who embodies Schindler's ideals of honesty and integrity, who maintains an optimistic attitude, is assured of success, and is not afraid to take calculated risks to enhance revenue growth. This role is customer focused, and the selected candidate must be able to connect with people to form outstanding customer relationships in order to advance Schindler Elevator's presence in the marketplace thus ensuring achievement of the organization's financial goals.
Responsibilities include:
Work with customers to ensure that maintenance agreements meet both customer expectations and Company requirements for quality, performance reliability and passenger safety

Pursue repair sales, new maintenance contracts and maintenance contract recoveries through key customer contacts, industry information and other sales leads

Investigate and resolve customer service related concerns

Prepare and present recovery, renewal, and repair presentations and proposals to meet or exceed sales and profitability objectives

Collaborate with Existing Installation Superintendent to ensure essential customer satisfaction and account retention

Negotiate contract terms favorable to Schindler Elevator, in accordance with Company policies

Understand and utilize the complete range of Schindler Elevator service offerings in order to ensure the Company meets all client requirements
Participate in Company professional development programs to enhance working knowledge of Elevator Company products, services and procedures
Mobility needs you
BS/AS degree in Engineering or Business with prior technical sales experience; or, Journeyman Technician experience with minimum 5 years in field

Minimum 5 years experience in either the elevator industry or in a related building systems industry

Excellent written and verbal communications skills

Excellent computer skills, including proficiency in MS Office & Excel and SAP
br>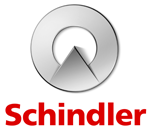 Apply now »