Send me alerts every days
Location: Chicago Downtown, IL, Illinois, United States 
Requisition ID: 31743 
Schindler stands for mobility. Mobility needs experts.
Join our team in Chicago Downtown, IL.
Founded in Switzerland in 1874, the Schindler Group is a leading global provider of elevators, escalators, and related services. Schindler mobility solutions move one billion people every day all over the world. Behind the company's success are over 60,000 employees in more than 100 countries.
With U.S. Headquarters in Morristown, New Jersey, Schindler Elevator Corporation is the North American operating entity of the Switzerland-based Schindler Group. Schindler is one of the leading global manufacturers of elevators, escalators and moving walks. Schindler employs over 5,000 people in more than 230 locations in North America. The company specializes in latest-technology engineering as well as mechanical and micro-technology products designed and rigorously tested for comfort, efficiency and reliability. Schindler products can be found in many well-known buildings throughout the US, including 4 World Trade Center, the Bank of America Tower and the Marriott Marquis in New York, Cowboys Stadium in Dallas and the Cleveland Clinic in Las Vegas.
Manager, Strategy & Business Transformation
Mobility is the goal
SBT works closely with senior leadership across the organization to develop and deliver impactful solutions to some of the company's most pressing strategic challenges. We provide thought leadership by leveraging a first-principles approach to solving problems and driving results. In addition to shaping business strategies, SBT often oversees its efforts through to implementation, ensuring the desired transformation is achieved and sustained. As an internal consulting group, we have joint accountability with our business leaders – we win when our client (Schindler) wins.
SBT is looking for highly motivated candidates who want to rapidly advance their careers and professional skills while learning to improve and grow a business. SBT managers work side-by-side with managers across all levels of the organization and frequently engage with some of the company's most senior leaders. Most of our team members do not possess extensive experience working within the elevator industry and our internal clients value our outside perspectives.  As a Manager, you will have exceptional opportunities to take on challenges that will test your abilities to think strategically, innovate and execute. The skills that you will build as a member of the SBT team will prepare you to succeed in any business endeavor you may pursue.
Through your project work you will:  
Develop an

executive mindset:  

You will work with business leaders to understand their most pressing business issues and quickly prioritize the immediate next steps and actions needed to drive progress forward.  You will be serving as the project leader for your workstream to ensure key deliverables are met on-time and with a high-degree of quality.

Learn to navigate through

ambiguity:  

Many of the strategic questions and critical business issues you will encounter will not be accompanied by perfect data. You will need to take a creative approach to drawing insights with limited information, triangulating data points from multiple sources to validate your findings.

Develop an

independent point of view:  

We add value to our company by offering new perspectives and challenging conventional thinking. You will learn to quickly form opinions and hypotheses on important strategic issues for Schindler and its businesses.

Structure and present

your ideas and recommendations:  

You will develop and deliver executive-level presentations that clearly and concisely tell a compelling story.  

Gain broad exposure across the entire business:

 

Our team is uniquely positioned to support a diverse range of project topics, which span across business lines and functions.  You will have the opportunity to develop a holistic perspective of the business, and in doing so, increase your value to the organization.

Generate extraordinary and lasting

impact:  

While success for many of our projects is typically measured by bottom-line results, our work also tends to have tremendous positive impact for our business partners, who are oftentimes under great pressure to meet monthly performance targets and may lack the bandwidth/capabilities to focus on driving longer-term strategic opportunities.

Build a strong

network:  

By collaborating with stakeholders across the company and delivering impressive work, you will develop a robust professional network within Schindler, which could help pave the way for your next career move. 

 




When you join SBT, you are joining a group that will challenge you and invest heavily in your professional development. SBT facilitates interactive development programs with periodic trainings focused on strategy, leadership, project management, and company-specific topics. SBT also organizes offsite training and development functions that engage the entire team.  Beyond formal training, SBT provides informal development opportunities – in particular, giving and receiving real-time feedback is a big part of our culture and something we take very seriously. Moreover, through your daily interactions, you will gain significant exposure to Schindler's business leaders and C-level executives in action, both in U.S. and Swiss headquarters.




 




SBT is looked to by the senior management team to serve as a talent pipeline to fast-track high potential individuals for management-level positions across the organization. Whether the path is progressing within SBT or moving into a direct business role, our team members typically move into leadership positions well before their peers. Additionally, Schindler has a strong track-record of accommodating employees who desire to take on international assignments.
Mobility needs you
Ideal candidates will possess qualities that include: 
A strong record of project and people leadership in a professional setting and drive to build a high performing team environment

Ability to roll-up the sleeves and contribute where needed

Demonstrated ability to thrive in fast-paced, deadline-driven environments

Exceptional time management and prioritization

A passion for leading positive change throughout organizations

Ability to lead with a hypothesis and draw key ("so-what") insights from data

An aptitude for problem solving

Strong interpersonal, networking, and communication skills

A strong commitment to excellence and both personal and professional growth

Resourceful, responsible, tenacious, curious, independent, confident, and high energy

Executive presence

High level of maturity and self-awareness

Good sense of humor and ability to balance work and fun

Advanced proficiency with consulting tools (Microsoft Excel and PowerPoint)

3-5 years experience working in a quantitative (business-related) capacity, such as management consulting, strategy, investment banking, FP&A, engineering, etc. 

M.B.A. from a top-50 school

Willingness to travel, ~20-40%




 


In addition to the above qualities, Managers will perform the following responsibilities

:

 

Collaborate with business leaders and support function team members to identify improvement opportunities and answer key strategic questions

Structure and manage project work

Perform primary and secondary research, including conducting interviews

Develop and lead group workshops and trainings

Synthesize business insights derived from analyses into clear and concise recommendations for business leaders

Perform assessments to develop insights and action plans to achieve best-in-class performance

Recommend and implement practical solutions while working directly with stakeholders to drive business improvements

Guide, coach, and mentor junior team members
Do you want to move the future with us?
Equal opportunity/Affirmative Action employer.  All qualified applicants will receive consideration for employment without regard to age, race, color, religion, creed, sex, sexual orientation, marital status, gender identity, national origin, citizenship status, disability or protected veteran status.

Schindler is committed to ensuring that our Career Center is accessible to all jobseekers, including individuals with disabilities. If you are having difficulty with the application or the accessibility of this website, please contact Recruiting_Support.US@schindler.com
br>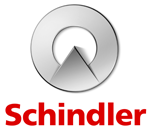 Apply now »