Location: Morristown, NJ, New Jersey, United States 
Job ID: 62866 
We Elevate... You
Our mission is to keep cities and people around the world moving. Since 1874 Schindler has an outstanding reputation for not only elevating buildings, but the well-being of everyone who lives and works in them. Do you have the talent, ambition, and vision to help us elevate tomorrow's world?
 
Find out more about us here - Company Website or LinkedIn
As a leading employer in the urban mobility industry, we are always looking for a diverse group of people who can create exceptional value for our customers.
Join us as a
Administrative Coordinator-Morristown,NJ
Your Skills
Responsible for all Large Project Operations administrative and program support functions.
Administrative Support (40%)

Personnel/General Administration (18%)

Provide national administrative/HR support for Large Project Operations (5%)

Provide national administrative support for Large Project Division (2%)

Responsible for updating organizational charts, tracking budgets, set up internal and external meetings, prepare documents/presentations, and scribed and distribute meeting/teleconferences through MS Teams (2%)

Manage corporate fleet including, budgeting, ordering new vehicles, coordinating vehicle transfers and surpluses, managing correct selectors across SEC (5%)

Schedule new personnel for background and drug screening (1%)

Provide technical support iPhone/iPad (2%)

Order uniforms, safety gear, specialized tooling for traveling trainers (1%)

Scheduling (12%)

Manage personnel calendars that include meeting coordination and continuous monitoring to ensure an effective schedule (10%)

Responsible for coordinating large meeting events including hotel arrangements for attendees, transportation, (2%)

Payroll (10%)

Manage payroll for 40+ technicians ensuring charge #s, coding, and wage rates are correct and processed timely through SAP. (10%)

Program Support (60%)

Wellness Assessment (12.5%)

Administrative support of Wellness Assessment program – scheduling, manpower, reporting, corrective action tracking

Phased Project Review (10%)

Administrative support of phased project review program – milestone initiation, scheduling, completion tracking

Lessons Learned (10%)

Administrative support of lessons learned program – scheduling, assignment tracking, completion tracking, closed topic library maintenance, quarterly review meeting

Inventory and Purchase Order

Manage incoming/outgoing tooling at the LPD tooling facility (10%)

Release and manage LPD Operations Purchase Orders – warehouse, tooling, special orders (10%)

Safety (5%)

Manage safety data includes ensuring all technicians are completing their weekly toolbox talks as well as monthly safety

Quality (2.5%)

Responsible for annual FQE audit, provide documentation of compliance through FQE
Will you join us and elevate tomorrow's World?
We look forward to receiving your complete online application.
For questions, please contact Pooja Gupta,
At Schindler Group we value inclusion and diversity, and practice equity to create equal opportunities for all. We endeavor that all qualified applicants will receive consideration for employment without regard to age, race, ethnic background, color, religious affiliation, union affiliation, gender, gender identity, sexual orientation, marital status, national origin, nationality, genetics and health, disability or veteran status.
If you would like assistance with the application process for this position, please contact the recruiter highlighted above who will be happy to help.
br>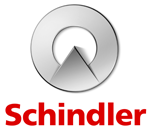 Apply now »