Location: Morristown, NJ, New Jersey, United States 
Requisition ID: 53745 
Schindler stands for mobility. Mobility needs experts.
Join our team in Morristown, NJ.
Founded in Switzerland in 1874, the Schindler Group is a leading global provider of elevators, escalators, and related services. Schindler mobility solutions move one billion people every day all over the world. Behind the company's success are over 60,000 employees in more than 100 countries.
With U.S. Headquarters in Morristown, New Jersey, Schindler Elevator Corporation is the North American operating entity of the Switzerland-based Schindler Group. Schindler is one of the leading global manufacturers of elevators, escalators and moving walks. Schindler employs over 5,000 people in more than 230 locations in North America. The company specializes in latest-technology engineering as well as mechanical and micro-technology products designed and rigorously tested for comfort, efficiency and reliability. Schindler products can be found in many well-known buildings throughout the US, including 4 World Trade Center, the Bank of America Tower and the Marriott Marquis in New York, Cowboys Stadium in Dallas and the Cleveland Clinic in Las Vegas.
Learning Management System Lead
Mobility is the goal
Schindler Elevator Corporation is seeking an experienced, full-time Learning Management System Lead for its U.S. operation, a population encompassing roughly 6,500 individuals. This role is both strategic and supportive in relation to all Learning Management initiatives. This role has primary responsibility for the ongoing strategic, technical development of the tool for U.S. business needs; subject matter expertise in management of the tool; collaborative design and development of content and internal promotion of the Learning Management System.
While some of the work will be individual in nature, this role will be part of a larger Organizational Development team and will partner closely with Schindler's Global Learning Support team, key stakeholders from internal functions with large-scale training initiatives and several other US-based coordinators of department-specific learning objectives.  
Key Job Component 1: Learning System Management
Act as primary U.S. project manager for our SuccessFactors Learning Management System (LMS) focused on the exploration of new methods necessitated by business needs and the implementation of large-scale functionality rollout-outs.

Partner with global project team to define and document evolving system standard operating procedures, support and explore technical issue resolution for complicated issues that have been escalated to the global level for resolution.

Serve as primary procedural trainer to advise existing system administrators of best practices within the system and train new local system administrators, ultimately holding all administrators accountable for process compliance.

Serve as the subject matter expert for the system including but not limited to content upload, course, program and curriculum configuration, user setup, creation of assignment profiles, direct and automatic assignment, catalog creation, roster registration and crediting, report generation, etc. and have direct ownership over making these updates on behalf of certain organizational units.

Manage local U.S. LMS support ticketing system, serving as the primary point of escalation for all local system issues, administrative aspects, and important processes of the LMS.
​​​​​​​
Key Job Component 2: Instructional Design and E-Learning Development
For internally developed content needs, instructionally design AICC and SCORM eLearning modules in partnership with content SMEs.

Update globally created eLearning content to make centric to local requirements, creating from scratch (advised but not essential) utilizing authoring tools like Adobe Captivate and Articulate.

In instances where third party content or technology solution is proposed or necessary, partner with internal stakeholders and global partners to identify potential third-party resources, perform content testing or quality assurance testing on technological integration from third party platforms. 
Key Job Component 3: System Promotion and Advocacy
Driving change management and communication efforts regarding LMS initiatives and updates and ensure content stakeholders have incorporated proper change management processes while deploying large-scale training programs via the tool.

Create consistent innovative marketing and promotion of learning system offerings.

Advocate the LMS with internal stakeholders as a solution for training initiatives and learning journeys.

Partnering with and managing vendor relationships related to the Learning Management System and third-party offerings advertised and tracked within the system.
Mobility needs you
The Ideal Candidate Would Possess:
Technical:
2+ years of working experience in system administration and support of the SAP SuccessFactors Learning module.

Experience testing new learning system features and functionalities.

Prior experience migrating data from alternate formats into a learning management system.

Experience creating standardized user guides and documentation of standard operating procedures.

Experience importing and integrating third-party content from Open Content Network providers.

Experience working with vendors for third-party content testing and feedback, as well as testing new technology interactions from third party platforms and performing quality assurance reviews.

A strong level of direct experience using content authoring software such as Articulate or Adobe Captivate.

Proficient troubleshooter who enjoys problem-solving and devising creative solutions within known system limitations, continuing to look for ways to overcome a problem.

Adept at learning and adopting new technology.

Must possess strong PC skills, including direct experience with Microsoft Word, Outlook, PowerPoint, and Excel.
Instructional and Learning Design:
Instructional design training, certification and experience.

Demonstrated knowledge of training development with some experience and knowledge of curriculum design.

Demonstrated knowledge of learning theories, methodologies, and the multiple levels of evaluation. 
Project Management and Consulting:
Extensive project management experience with demonstrated ability to organize projects, prioritize workflow and complete multiple tasks simultaneously and accurately.

Detail-oriented self-starter who takes initiative, exercises independent judgement and can prioritize and multi-task effectively.

Accurately scopes difficulty and anticipated duration of tasks and projects when defining project timelines.

Process improvement experience in identifying root cause issues, identifying containment actions and putting a plan in place for ultimate resolution.

Demonstrated ability to work cross-functionally with multiple teams and stakeholders in a highly matrixed organization.

Strong analytical and strategic thinking skills.

Excellent communication skills (verbal and written), including editing and proofreading skills.

Skilled in customer consulting and expectation management.

Comfortable interfacing with remote team members and colleagues.
Do you want to move the future with us?
Equal opportunity/Affirmative Action employer.  All qualified applicants will receive consideration for employment without regard to age, race, color, religion, creed, sex, sexual orientation, marital status, gender identity, national origin, citizenship status, disability or protected veteran status.

Schindler is committed to ensuring that our Career Center is accessible to all jobseekers, including individuals with disabilities. If you are having difficulty with the application or the accessibility of this website, please contact Recruiting_Support.US@schindler.com
br>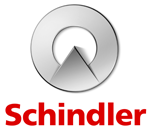 Apply now »