Location: Morristown, NJ, New Jersey, United States 
Requisition ID: 58960 
Schindler stands for mobility. Mobility needs experts.
Join our team in Morristown, NJ.
Founded in Switzerland in 1874, the Schindler Group is a leading global provider of elevators, escalators, and related services. Schindler mobility solutions move one billion people every day all over the world. Behind the company's success are over 60,000 employees in more than 100 countries.
With U.S. Headquarters in Morristown, New Jersey, Schindler Elevator Corporation is the North American operating entity of the Switzerland-based Schindler Group. Schindler is one of the leading global manufacturers of elevators, escalators and moving walks. Schindler employs over 5,000 people in more than 230 locations in North America. The company specializes in latest-technology engineering as well as mechanical and micro-technology products designed and rigorously tested for comfort, efficiency and reliability. Schindler products can be found in many well-known buildings throughout the US, including 4 World Trade Center, the Bank of America Tower and the Marriott Marquis in New York, Cowboys Stadium in Dallas and the Cleveland Clinic in Las Vegas.
Principal Engineer (Electrical)
Mobility is the goal
Primary Function
The Electrical Principal Engineer is responsible to design, modify, and/or apply components and systems using engineering methods and techniques to meet specified technical objectives This role will also provide organization and strategic guidance to supporting engineers and technical partners.  The Electrical Principal Engineer will need to be a highly competent individual who is an expert in modernization products, and electrical systems.  S/he will work as part of an international team based in North America, responsible for the implementation of safe, reliable and efficiency focused solutions for the North American modernization business.  This position reports directly to the MOD Program Manager. 
Responsibilities
Project Leadership
Understand and deliver assigned program based project specifications and requirements

Oversee the prompt and accurate completion of project milestones that contribute to product innovations, cost/labor reductions, product reliability and labor efficiency

Develop technical and intellectual solutions to implement new products and methods

Track, organize and manage project milestones and quality issues in a timely and efficient manor

Effectively communicate necessary information to keep all stakeholders informed of project progress, achievement of targets, and to resolve issues

Identify and resolve product design and implementation issues
People Management
Provide leadership and direction to resources assigned to projects, ensuring collaboration, open communication, clarity of expectations and accountability for results achievement

Support associate engineers in achieving their goals through guidance and constructive feedback to promote employee development and knowledge transfer
Customer Management
Ensure customer needs or inquiries are met in a prompt, professional manner by providing clear communications

Interpret project specifications through communication with management and customers both internal and external
Mentoring / Stewardship
Provide training/mentoring for

 field employees as well as engineering resources

Collaborate with Modernization team, sharing best practices while supporting strategic objectives to continuously drive quality and efficiency improvements
Mobility
Embrace a mobile work strategy, ensuring productivity within or without a formal office environment; on the jobsite and during travel

Maintain ability to travel 10 - 15% across the US and Canada
Mobility needs you
Knowledge
BS in Electrical Engineering or Electronics Engineering technology required

5-8 

years in elevator industry with related electrical design experience, or a similar industry which includes the service and modernization of capital equipment
Critical Skills
Proficient in MS Office, Excel and Project

Proficient in SEC modernization process / products

Coaching and Mentoring: ability to motivate and guide team members

Communication: Communicate clearly and articulately

Customer Service: Demonstrate costumer focus through improving performance

Leadership: Possess solid leadership skills

People Management: Ability to select, train, supervise and evaluate staff

Persuasion: Persuasion is required both internally and externally. Employees and customers must frequently be motivated to act or react in a manner to support credibility

Presentation: Ability to present materials clearly

Problem Solving: Ability to fully understand the problem, assess responsibility, explore alternatives, develop creative solutions and negotiate settlements

Teamwork: Ability to interact with all levels and be an integral part of the operation

Demonstrate the ability to embrace new concepts and change as well as seek new ways of doing things
Do you want to move the future with us?
Equal opportunity/Affirmative Action employer.  All qualified applicants will receive consideration for employment without regard to age, race, color, religion, creed, sex, sexual orientation, marital status, gender identity, national origin, citizenship status, disability or protected veteran status.

Schindler is committed to ensuring that our Career Center is accessible to all jobseekers, including individuals with disabilities. If you are having difficulty with the application or the accessibility of this website, please contact Recruiting_Support.US@schindler.com
br>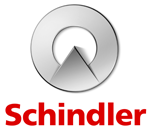 Apply now »